The Art of Blending
Winemaking is but a skill of considerable finesse.
A varietal wine announces its identity loud and clear: I am Cabernet Sauvignon! That's the point. If it didn't claim varietal selfhood, we would consider it flawed. But a blend is more subtle, more nuanced. Certain aspects of its varietal composition may be detectable, but nevertheless, each variety works together to create a larger picture. As with a tapestry – in which you can see simultaneously the individually woven fibers and a greater design – a blended wine can shift in and out of macro and micro focus.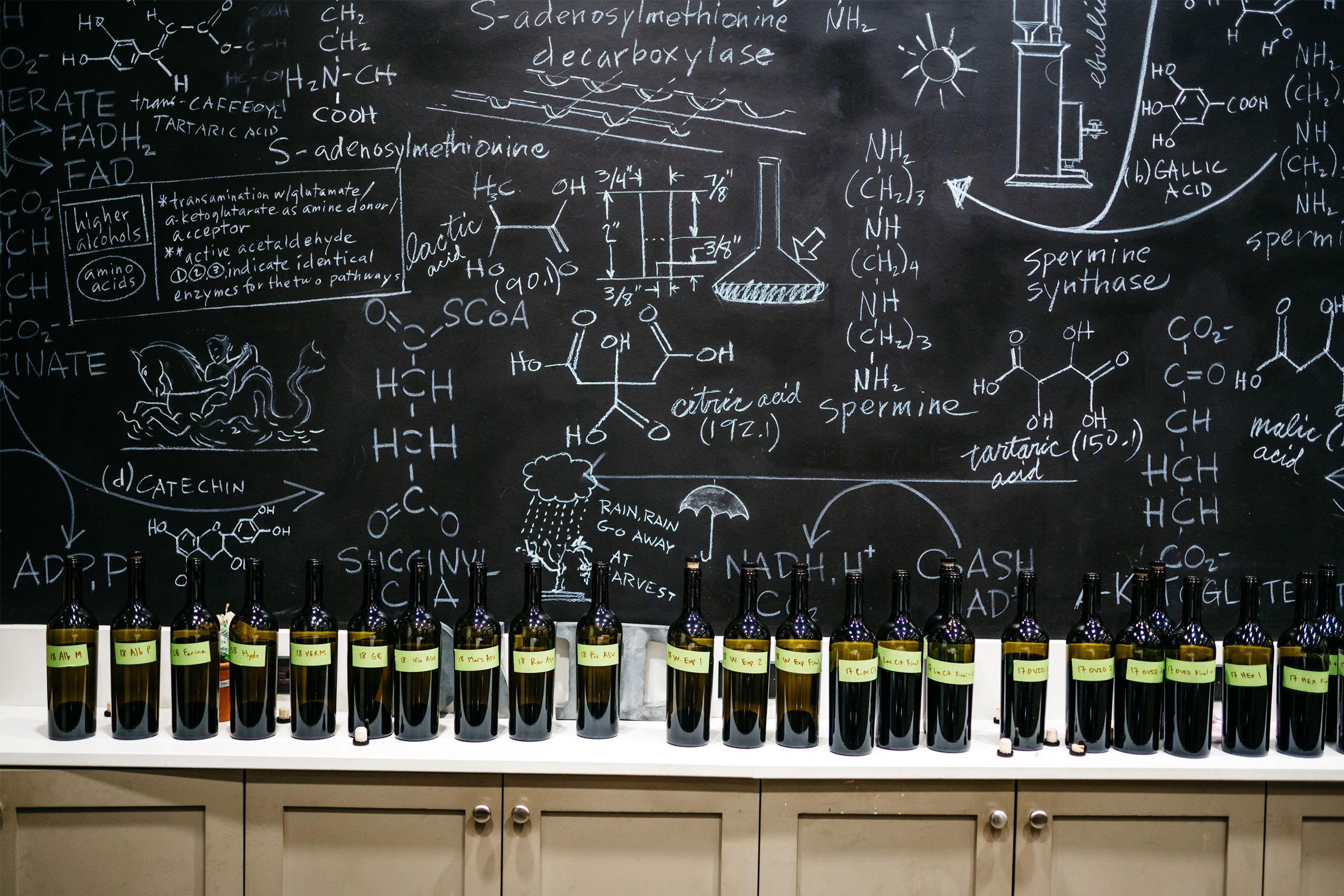 Achieving this is no easy feat. The final OVID Napa Valley blend is not the result of some magic chef's kiss in which a pinch of this meets a soupçon of that. Rather, it's an aggregation of many factors. To start, each vintage is different. The blend is a snapshot of a single vintage but the culmination of many years – years of planning, farming, tending, winemaking and careful elevage (aging).
Intricacy can be further introduced at harvest when lots deemed complimentary are sometimes co-fermented. Here, winemakers combine masses of raw grapes in a tank, allowing them to undergo transformation into wine together. Their essences merge haphazardly at the molecular level. It is something different and more random than combining lots of finished wines – the dominant form of blending.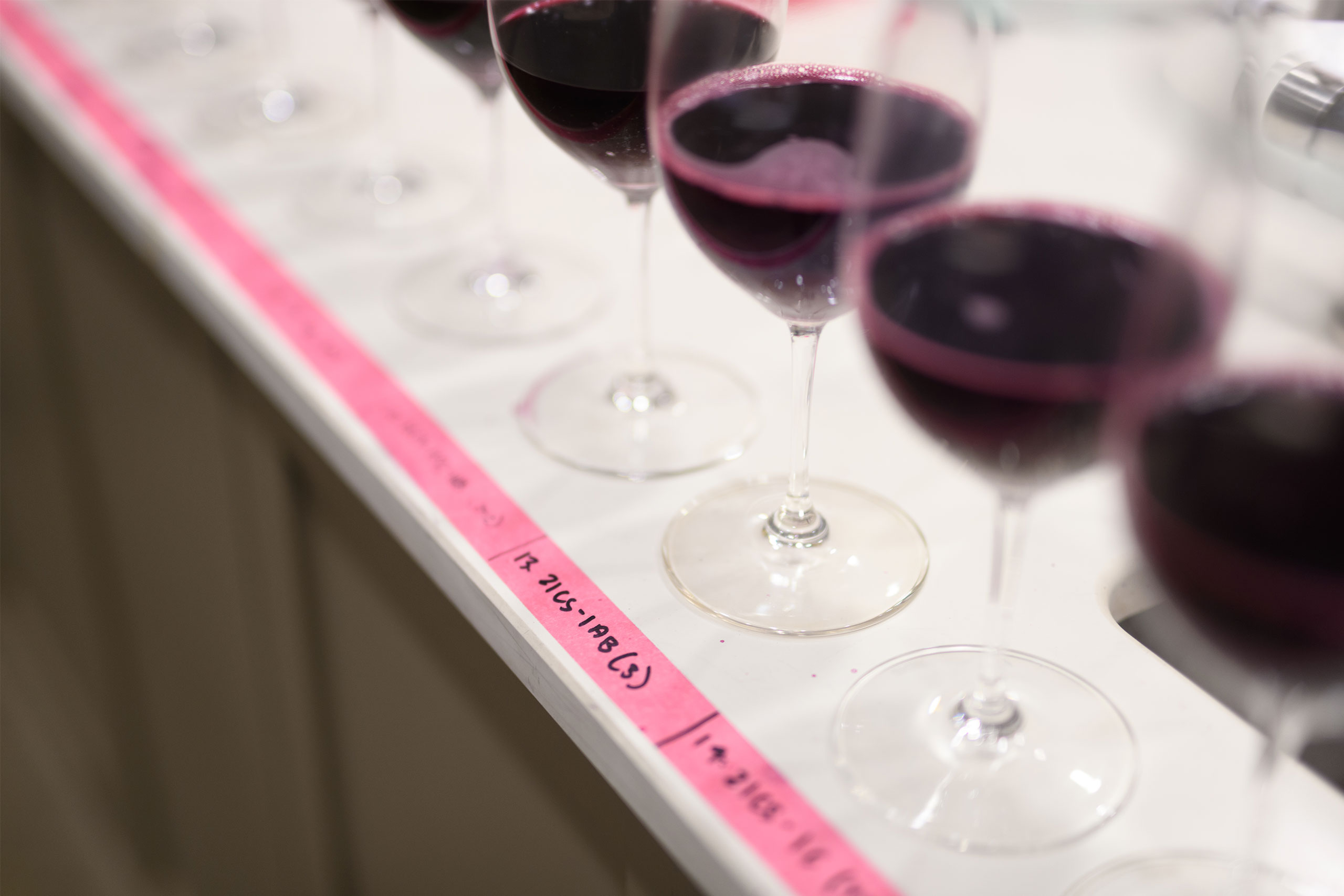 But while blending finished wines in various proportions may be conventional, it's not a linear process. Neither legacy nor individual brilliance determines which grapes contribute to OVID Napa Valley. In other words, a wine that – like a prima donna – soars on its own but cannot harmonize with the rest of the vinous choir will not make the blend. Winemakers value highest complementary lots that bring out the best in one another. And no recipe exists. Just because adding two percent of a particular lot makes the blend immeasurably better, doesn't mean that three percent won't make it egregiously worse.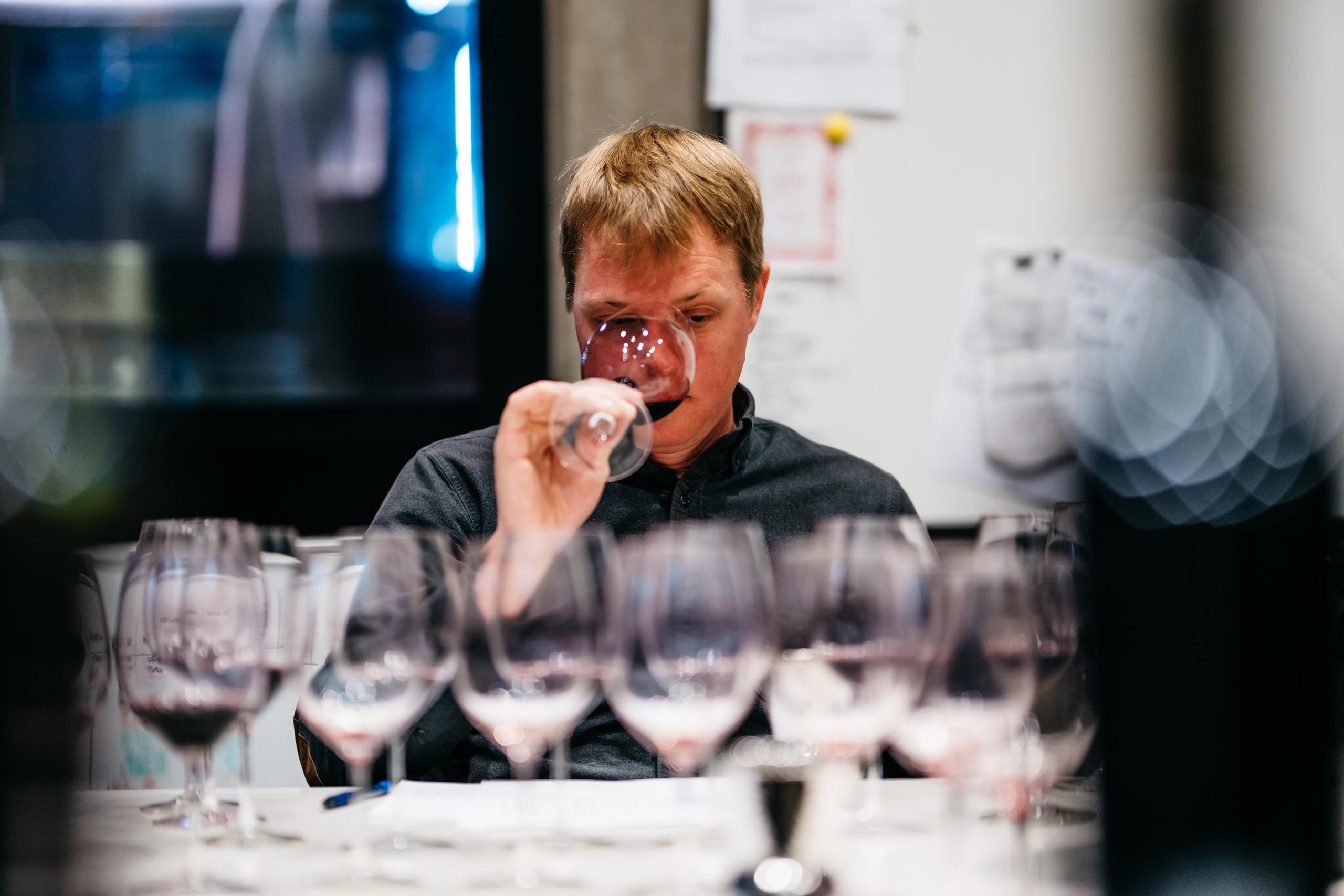 It's hard to describe the rigor and meticulousness of these critical weeks each winter. Winemaker Austin Peterson and his team taste through dozens upon dozens of individual blocks and fermentations, trying or modeling hundreds of permutations, before collaboratively deciding on the combination that best expresses the vineyard and the year that was.
That last notion may be the most important (and abstruse): deciding on the combination that best expresses the vineyard and the year that was. How do you direct a thing that is purely of taste and texture to express something physical like a vineyard and something temporal like a vintage?
Well, that's the magic of the blend.