Hexameter
The Cabernet Franc-focused wine from OVID Napa Valley

Throughline
The first of our wines to graduate from the Experiment program to a flagship wine, Hexameter began with the simple inquiry: How compelling can a Cabernet Franc-focused wine from our site be? That early Experiment from 2005 produced an intriguing Franc-centric wine, and the next four years were used to refine the wine, particularly honing in on the best blocks within the vineyard.
Hexameter is the poetic meter used by Ovid in his Metamorphoses and, for that matter, in much Greek and Roman epic poetry. The concept of meter intrigues us, as meter contains, animates and organizes the information contained by a poem's words. Transposed to wine, the vineyard is the impulse behind a poem, and the wine its meter and language. As such, the wine Hexameter reveals a certain rhythm and structure in our vineyard that articulates its clear and profound affinity for Cabernet Franc.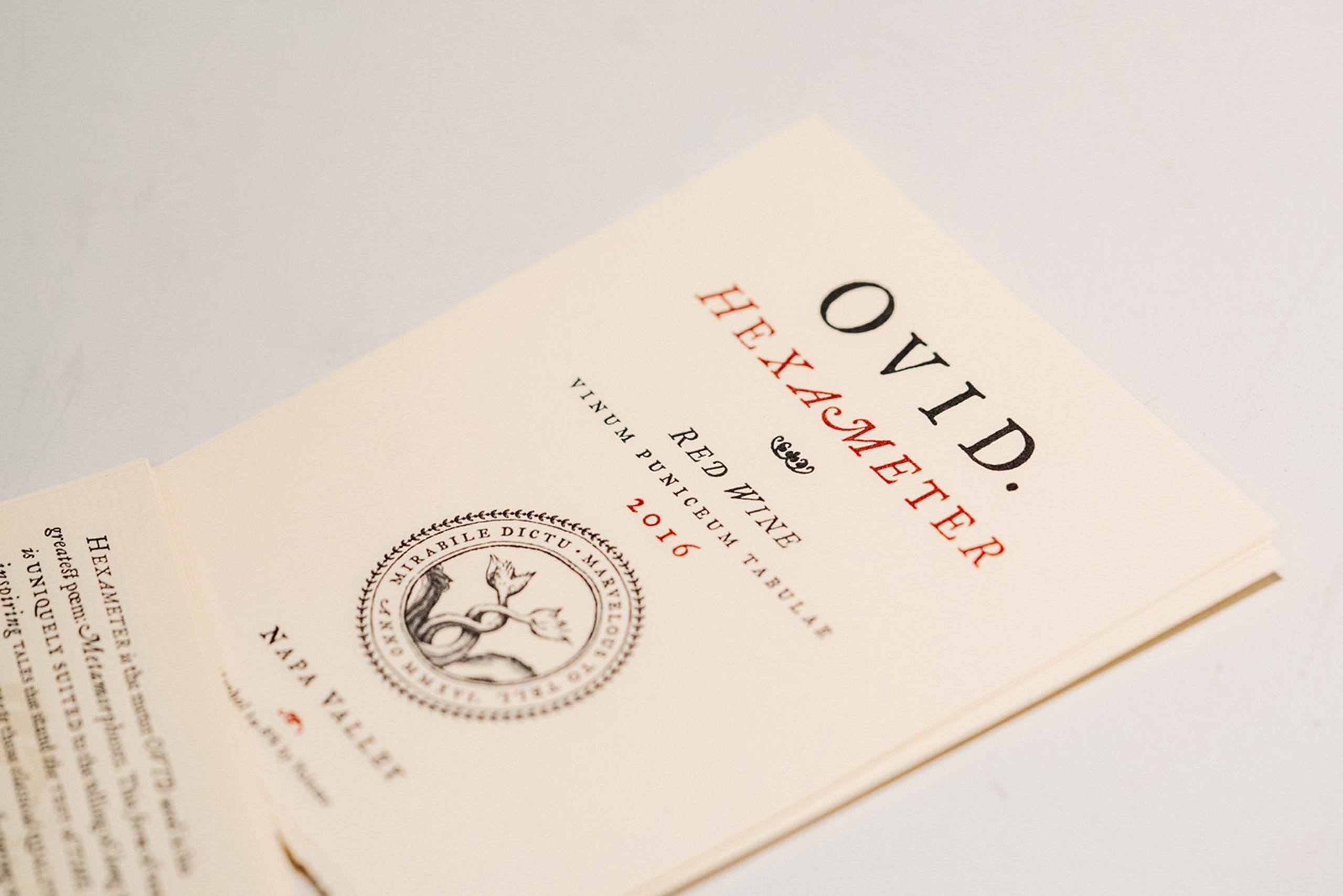 Geology & Vineyard
Cabernet Franc is a genetic parent to Cabernet Sauvignon and Merlot, possessing unique and compelling qualities of its own. Compared to Cabernet Sauvignon, Franc tends to be a bit lighter in body, more floral and perfumed, and sometimes a tad more wild and unpredictable. Its primal genetic profile also makes Cabernet Franc incredibly sensitive to place; and therefore, a detailed speaker of terroir. For that reason, we believe that Hexameter articulates the life force of our vineyard.
While Pritchard Hill soil is largely characterized by its shallow, stony and luminous red soils (reflective of powerful amounts of iron oxide), we tend to plant Cabernet Franc in soils that are on the more yellow end of the spectrum. As they are closest in age to the site's parent rock; they have only relatively recently transformed into soil, not yet acquiring their signature rusty red hue through oxidation.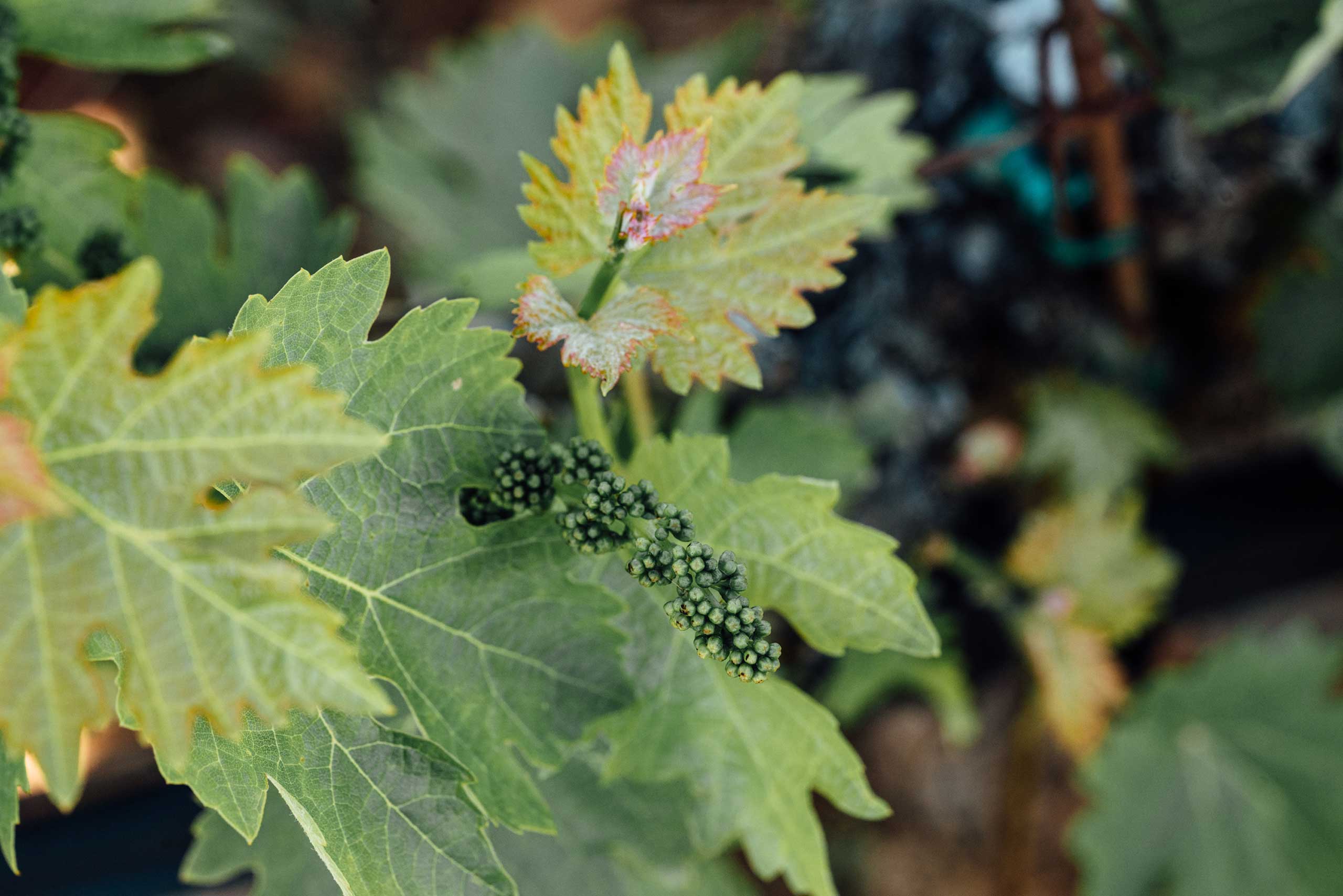 The Next Chapter
As the vineyard evolves, so does Hexameter, and with the planting of new blocks, Cabernet Franc is becoming an ever more important component of our vineyard. Our original Cabernet Franc plant material has produced incredible Hexameter wines, and we are expanding that population by bringing in field selections from some of California's most iconic Cabernet Franc plantings. These are vines that over the course of generations adapted most fluidly to their environments and became something exceptional. They now have the opportunity to do the same on Pritchard Hill, and we are eager to hear what they have to say.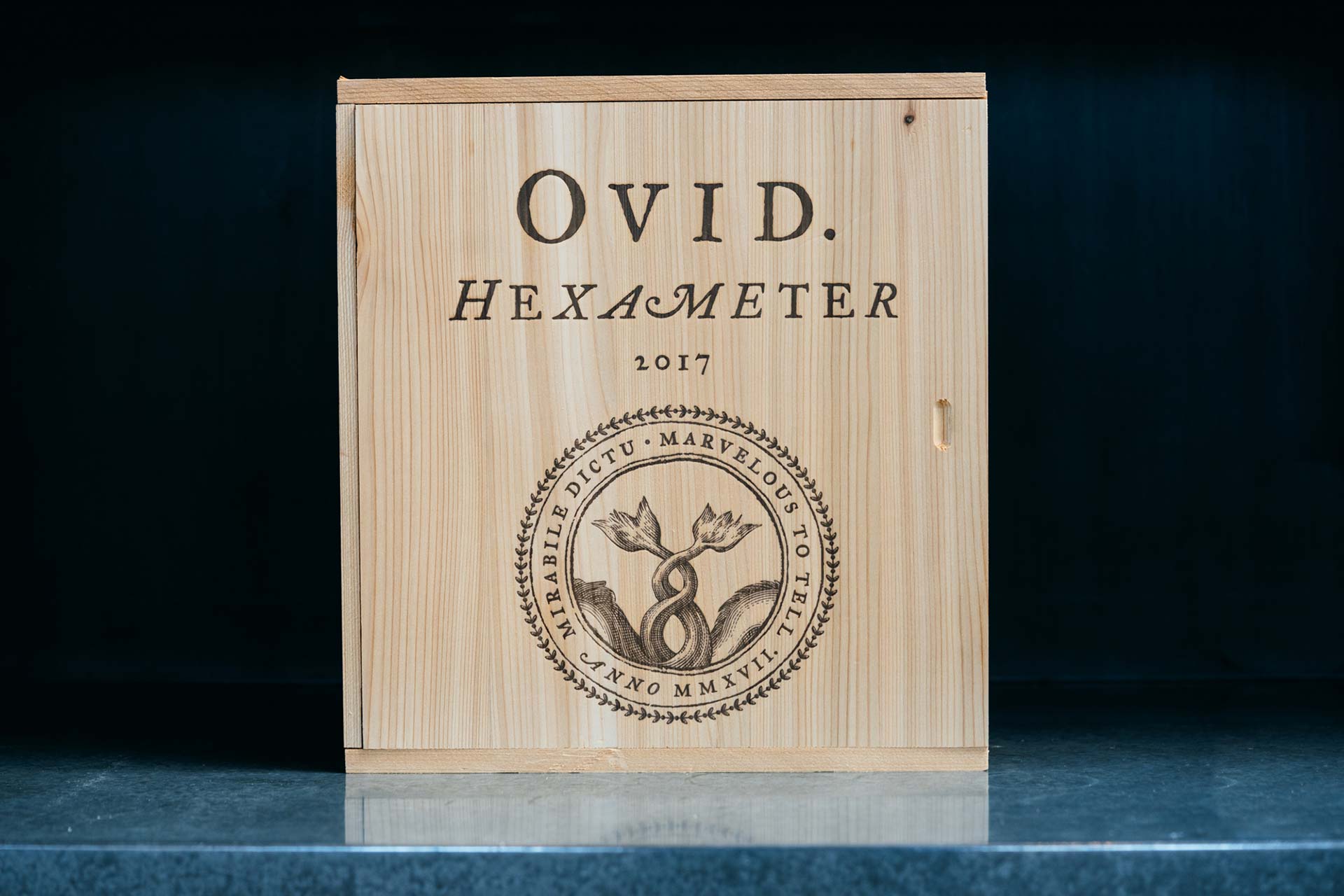 Winemaker Notes
Following primary fermentation, Hexameter wines are removed from tank and placed into barrel. A few months later, the wines are racked and blended and returned to barrel for a long, slow maturation in French oak for another 14-16 months.
So beguiled is winemaker Austin Peterson with Cabernet Franc, he contends that if OVID hadn't been squarely established since day one in Cabernet Sauvignon, the winery's identity today might be centered around Cabernet Franc. He's been convinced by the way it grows in the vineyards and performs in winery and in bottle. Farming methods and soil preparations are actively being honed to accommodate expansion of the Franc program.
Of course, Hexameter can also contain Cabernet Sauvignon, Merlot, and Petit Verdot in small proportions that allow Cabernet Franc to take the lead.
"Hexameter represents the epitome of oenological art at OVID."
Robb Report