Elemental & Harmonious Architecture
Legendary winery architect Howard Backen integrates natural curves of the land.
Our Howard Backen-designed winery and tasting room showcases warm and elemental sensibilities: reclaimed wood, stone floors, lots of natural light, books lining the perimeter—all evidence of a family's thoughtful living and working with the land.
Ovid, whose writings centered on matters of love, myth and change rather than architecture, may nevertheless have defined the essence of a good building. "Make the workmanship surpass the materials," he wrote two millennia ago, a modern-sounding dictate to which Backen subscribes. "Architects," he says, "all have access to the same materials. It's how we put them together that distinguishes us."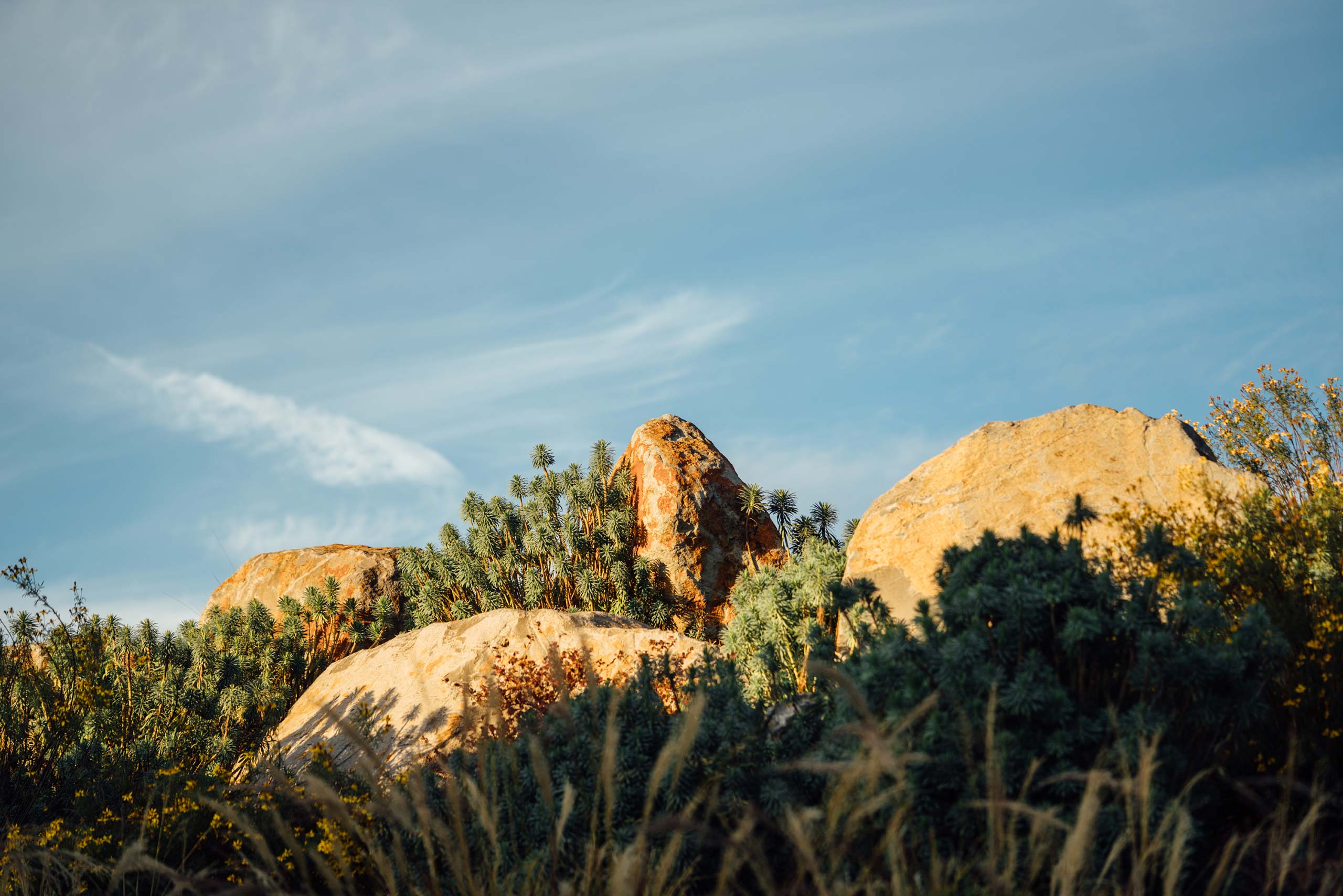 "Backen designed the low-profile buildings to conform to the rugged ridge topography and conserve resources, incorporating, for instance, in various places the stone displaced by the winery's concrete caves."
-Architectural Digest ,
March 2010
Backen chose to honor our coveted location by working with the natural curves of the land. Hidden beneath the wood floors in our modern farmhouse building is a horseshoe cave system and winery concealed by the sienna-hued earth. Backen and his team worked with the topography of the land to situate the winery 25 feet into the hillside, a feat that created a sustainable and hidden oasis to call home.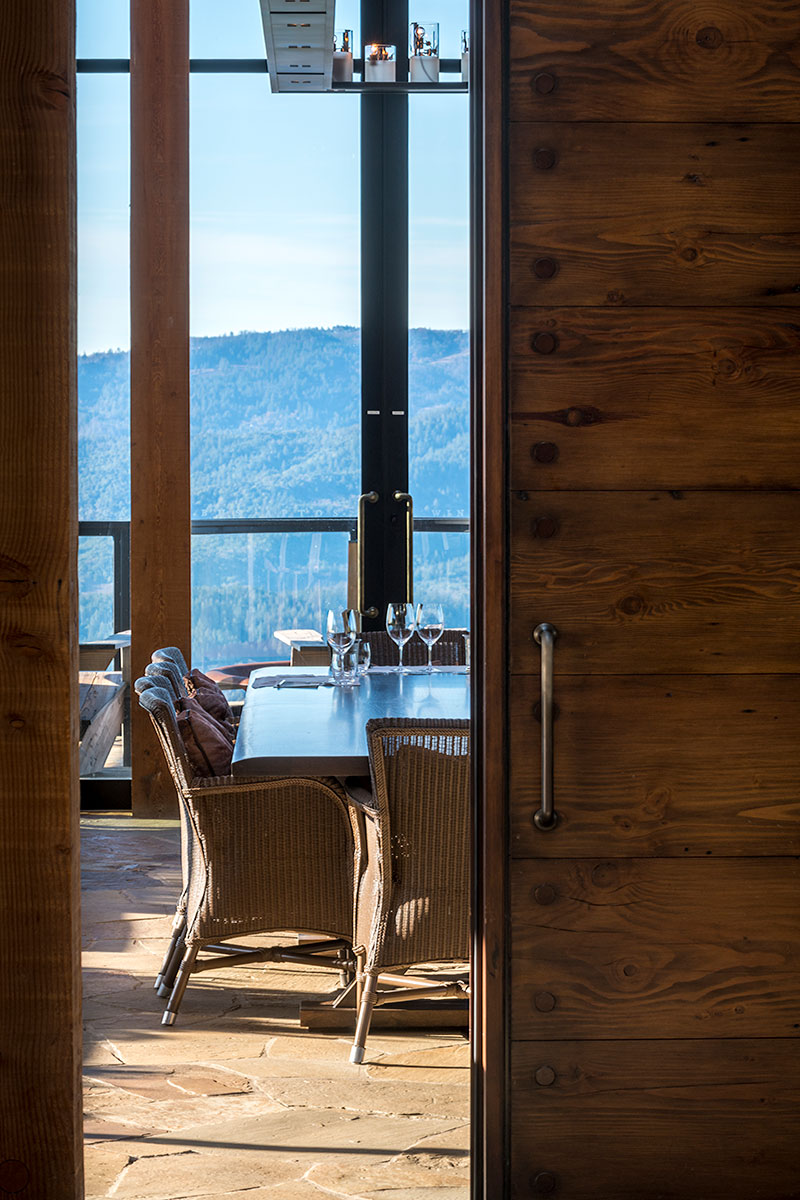 What we call "The Great Room" acts as a receiving area for friends, familiar and new, to gather, discuss, drink and laugh. Because of its tranquility and awe inspiring views, it is also where we decide on the final blends for our wines. Each day spent at the winery represents a finite moment in time to be savored before making the trip back to the reality of the valley floor below.