Loc. Cit.
The single-block expression of Cabernet Sauvignon from OVID Napa Valley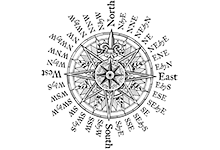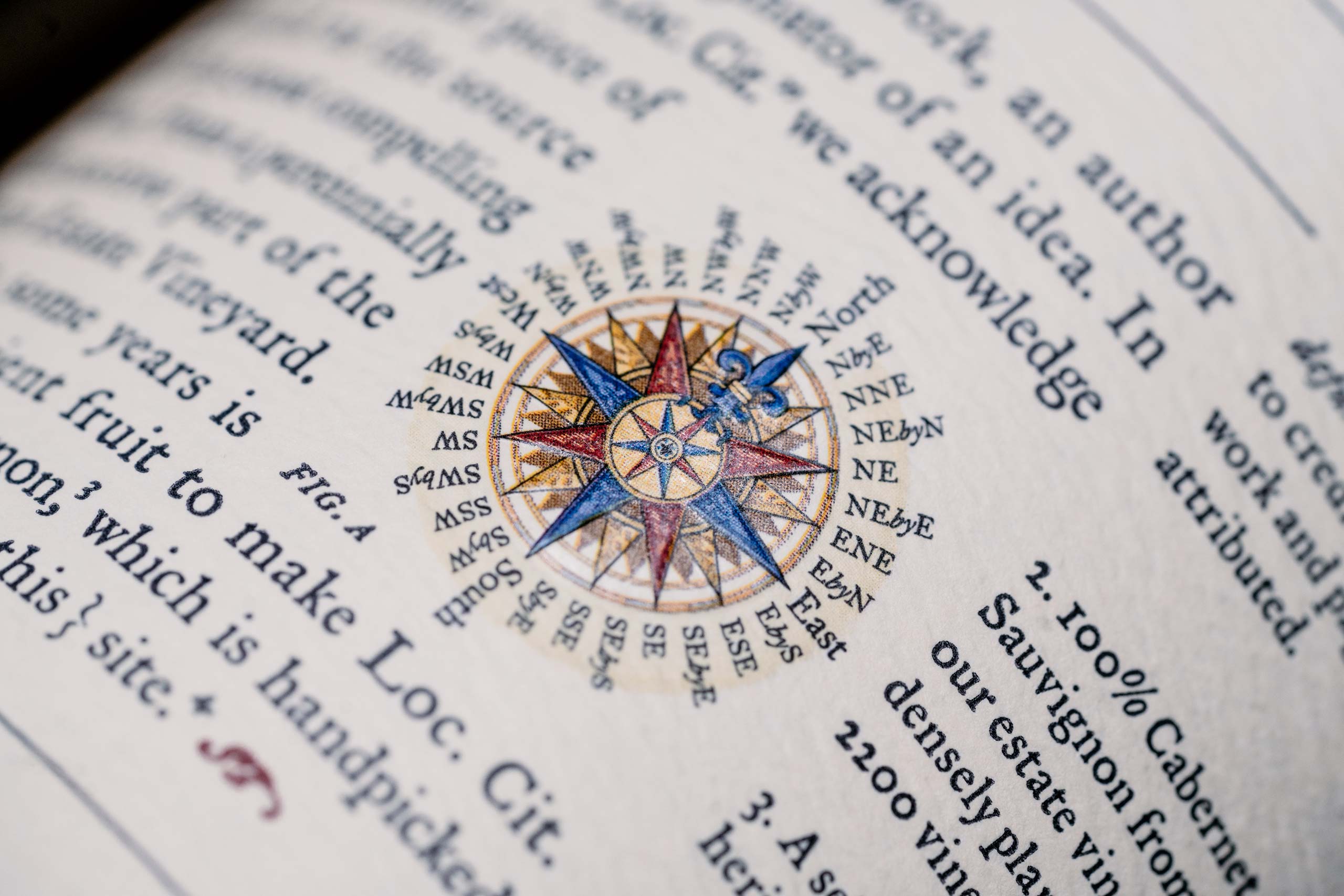 Throughline
An abbreviation of the Latin phrase Loco Citato, the term Loc. Cit. is used in footnotes to mean "in the place cited" or "from the same place." (For reference abbreviation enthusiasts, it is similar to ibid; but more specific, indicating not only the same work as previously cited, but from the same place in that work, e.g. page or paragraph.) While obscure and esoteric, the term can be poetically extended to suggest: A specific place, full of meaning, returned to again and again.
This is how we see it, though to this particular block of vines we return for bottling only in selected vintages. Since both block and wine are completely composed of Cabernet Sauvignon, they are outliers in the OVID Napa Valley collection. All other Cabernet-based wines are blends. In addition, Loc. Cit. harnesses the radiant capability of this particular block to produce what amounts to an exploration of the pure power of our site.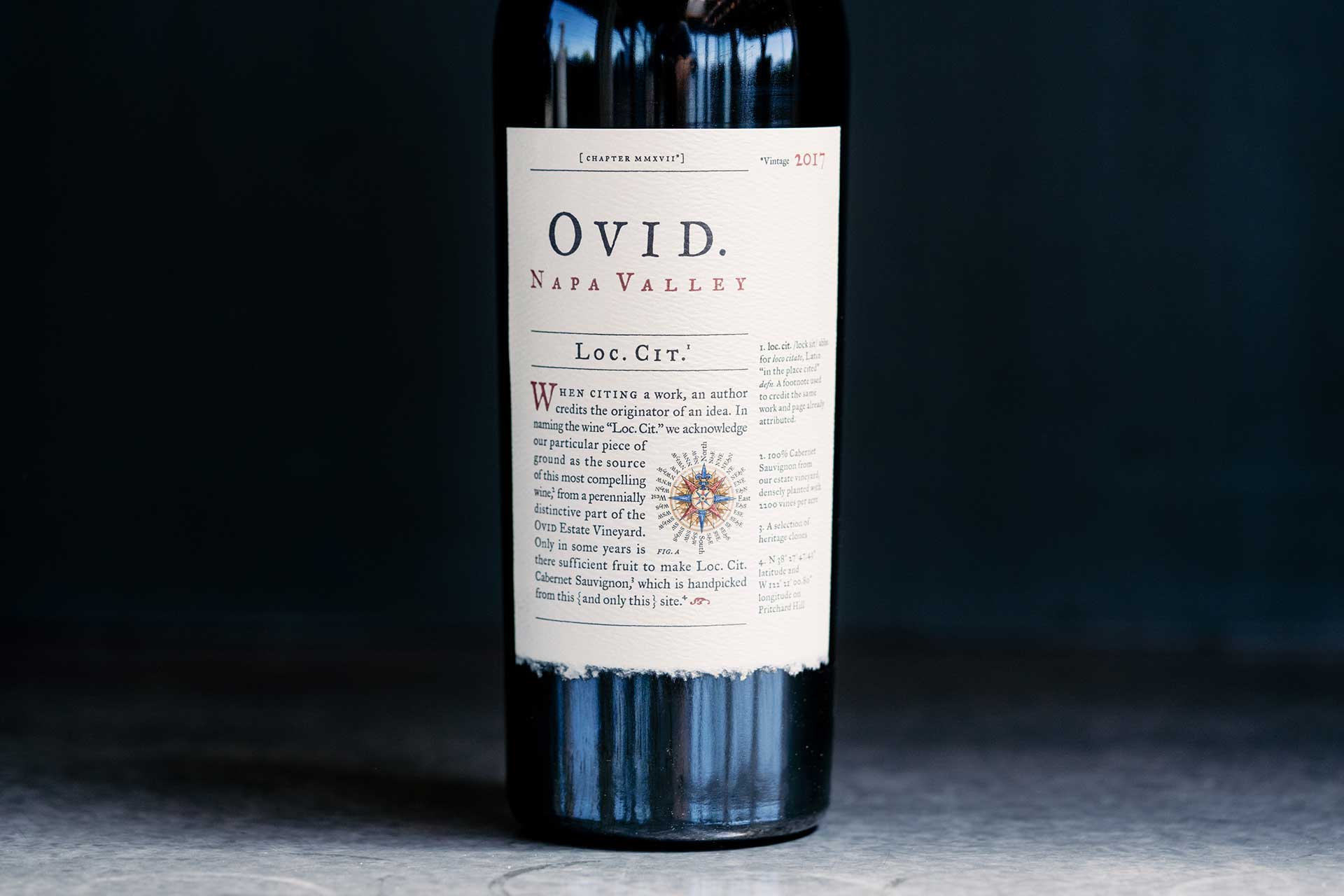 Raw Materials
The magnificence of the unique block that produces Loc. Cit. is a fortunate concatenation of circumstances we don't fully understand. A fragment of our vineyard's original planting, this block represents the unpredictable nature of viticulture, in which the particular combination of densely planted rootstock and clone (which winemaker Austin Peterson compares to a blind date, "you never know how they're going to vibe") and their relationship to the subsoil turns out to be almost magical. It's a declaration of terroir, proclaimed clearly and thunderously by the vineyard itself.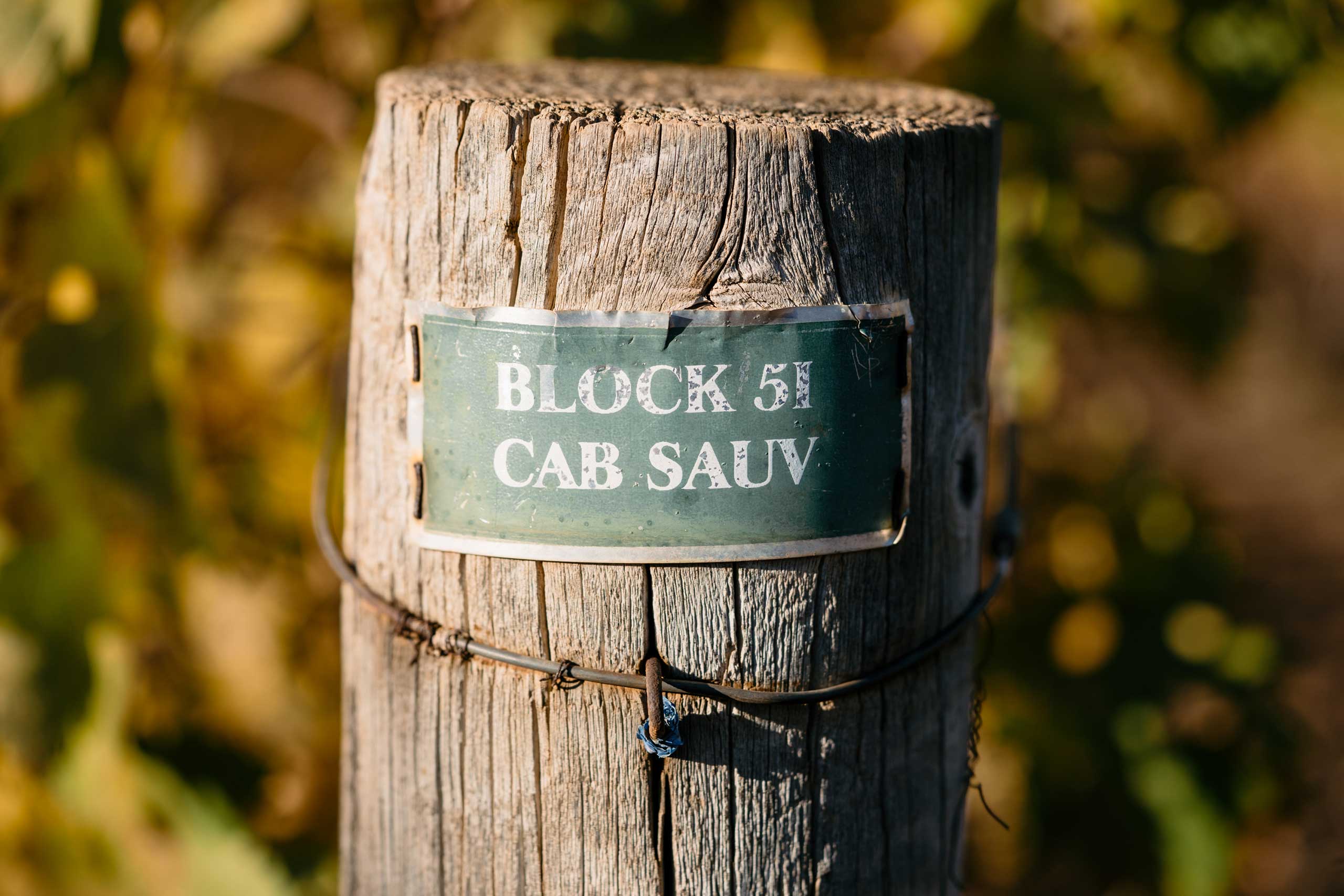 The Next Chapter
Despite its incredibly positive reception in only three total vintages, Loc. Cit. will remain only a periodic wine. The vineyard block itself is evolving. The old rootstocks were shown to be susceptible to phylloxera, necessitating replanting. But the new plantings only further glorify the block, as choices of rootstock and vine material were greatly refined since the original planting of the vineyard.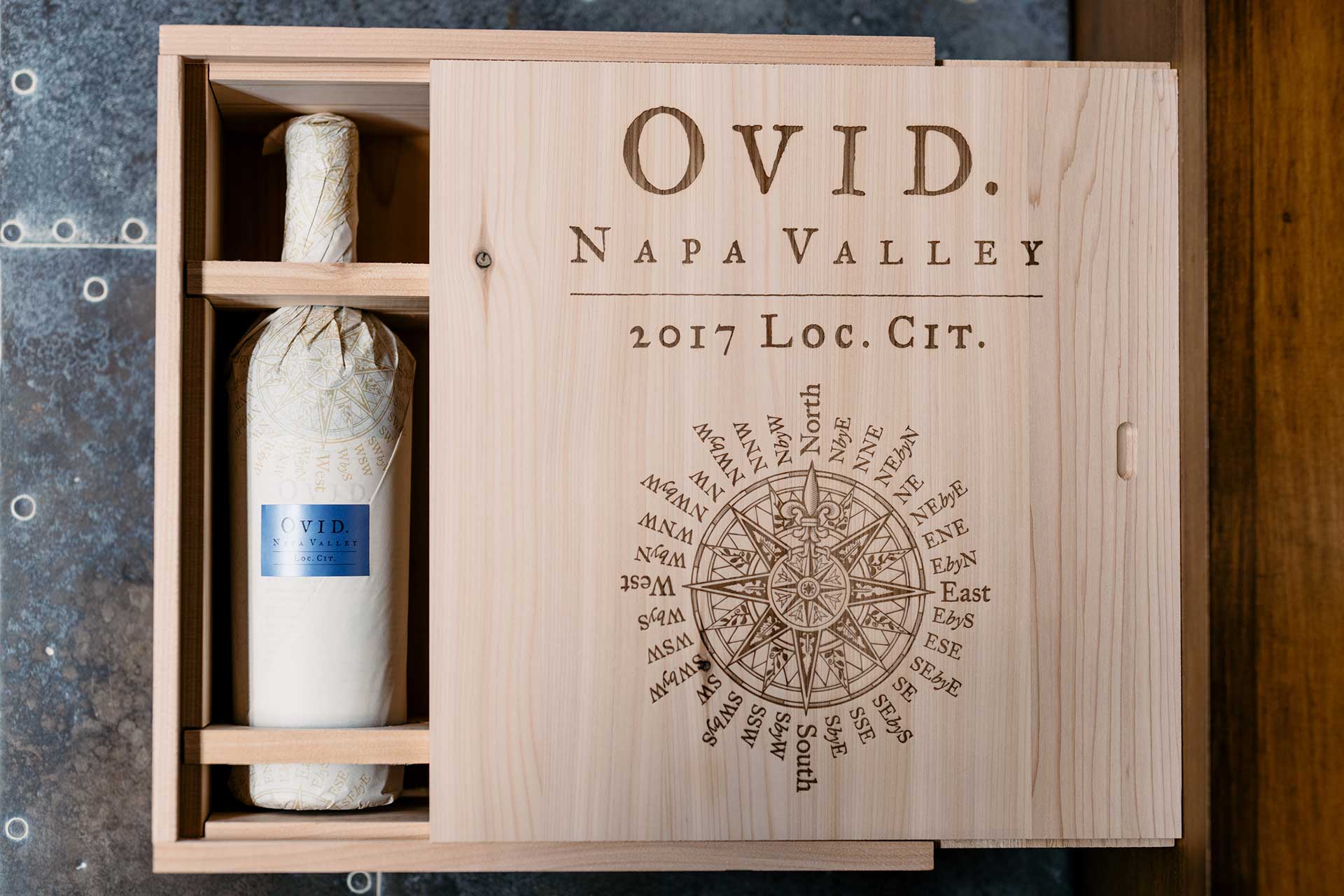 Winemaker Notes
The decision to produce Loc. Cit. in a particular vintage depends on a complete assessment of the wines. The Loc. Cit. block reliably produces an incredible, powerful wine, year in and out. The question is whether that wine occupies its intended place in the choir of voices that produce our flagship wine or whether there's enough of it to take a solo. Production is always tiny, between two and four barrels. The wine is not only powerful, but also imperiously dense. Young wines will benefit from cellaring, duration of which will vary depending on vintage.
"The 2013 Loc. Cit. remains the single most compelling wine I have ever tasted off the property."
Antonio Galloni