French Oak Barrel Selection
As with everything at OVID Napa Valley, our barrel program is alive and dynamic.
Great wines stand the test of time. Through the years, we've learned that our red blends yearn for 20-22 months in barrel before bottling and which blocks go into what type of barrel. As with everything at OVID Napa Valley, our barrel program is alive and dynamic.
Informed by our Experiment series, the symbiosis of wine and barrel is paramount. Both the 2014 Red Experiment H3.4 and 2015 Red Experiment P5.5, for example, provided insight on the relationship between barrel size and estate fruit. Lessons learned from these experiments and years of winemaking with fruit from our small parcel on Pritchard Hill allow us to continually improve the way we make wines of longevity and vitality.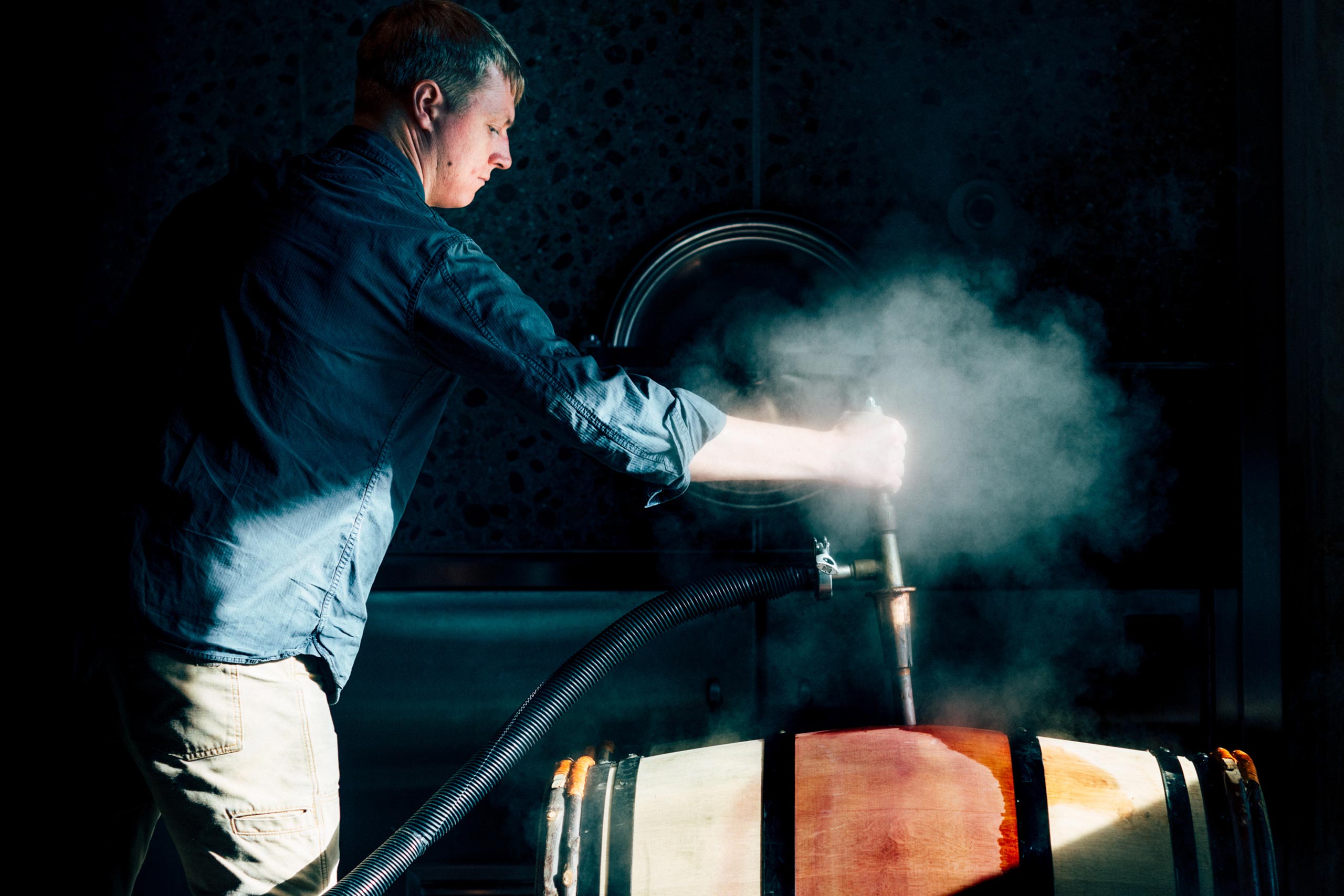 Barrels are sourced for their specific attributes. This attribution may be a beloved cooper or forest of origin, the level of toast applied to the staves or the size of the barrel. The list goes on. We choose to work with coopers who specialize in their craft as precisely as we do ours. The through line in all of this is that each year, each estate lot is matched with a barrel chosen specifically for those grapes. While we haven't set any hard-and-fast rules, we tend to gravitate towards using about 50-percent new oak each year.
Finding the perfect marriage between grape and barrel is a bit more complicated, but we've found a few trends. Our Cabernet Franc finds solace in the sweet and soft wood of the Jupilles forest of northwest France. Barrels from Troncais and Allier forests, located in central France, often pair with our Clone 4 Cabernet Sauvignon. We believe that the marriage of each individual barrel to the wine inside creates a sacred bond. To protect this, we choose to rack each barrel individually, returning the wine to its original vessel. This attention to detail – though uncommon and laborious – makes the wines of OVID Napa Valley unlike any other.