OVID Napa Valley Syrah
An introspective study of Syrah from OVID Napa Valley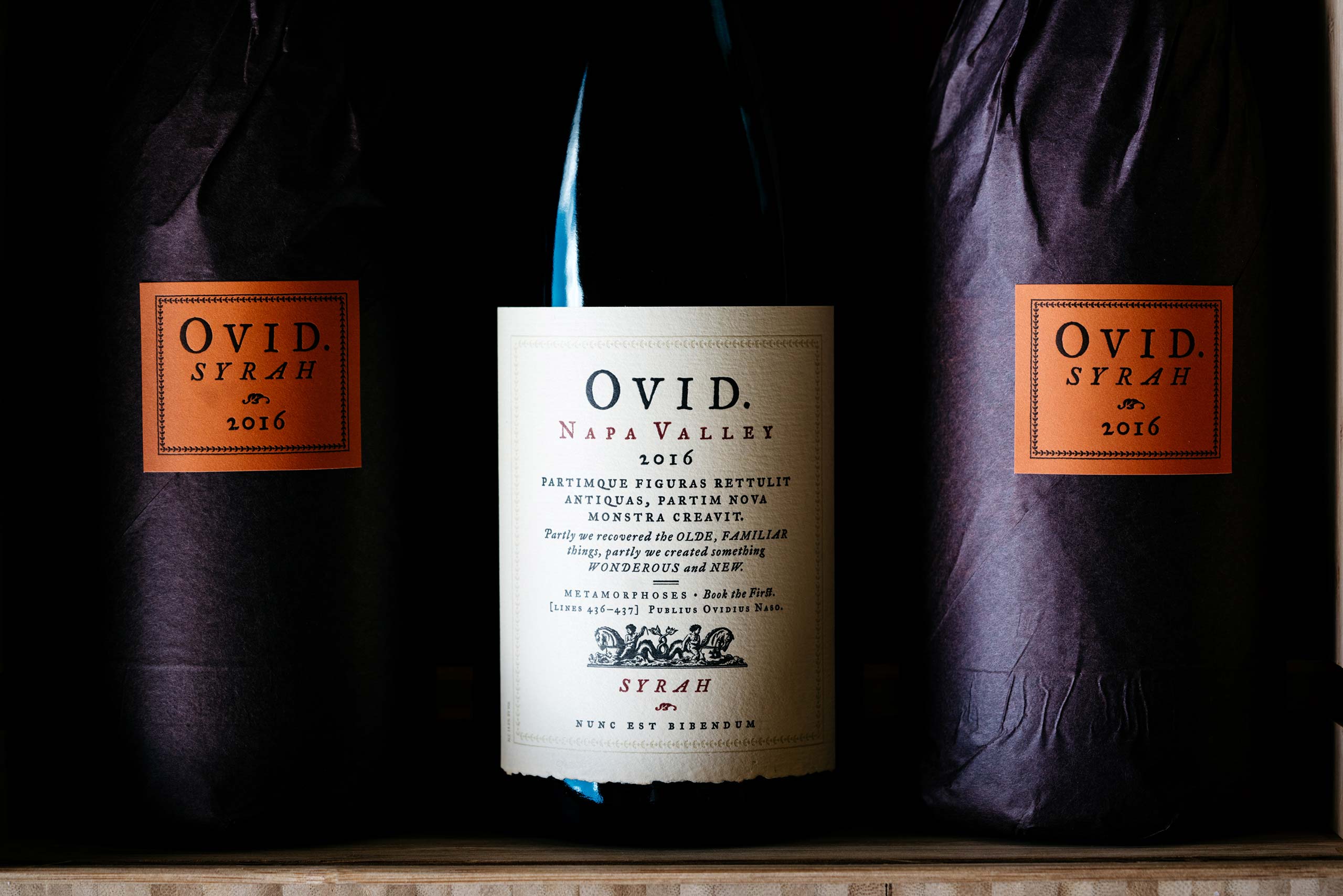 Throughline
In art, there is the concept of negative space, defined as the area in or around a subject that is not the subject. "Negative," in this case, is neither pejorative nor signifies emptiness. Rather, negative space's power is to differentiate the subject it surrounds, creating compositional balance and contrast. When viewed a certain way, negative space can even have its own form and meaning (e.g. the famous black-and-white image "Rubin's Vase"), throwing the understanding of positive and negative into disarray.
Our Syrah's origin is a story of negative space. In 2006, after we finished planting our main vineyard blocks and constructing the winery, a small, three-quarter acre area between the vineyard and winery remained. We saw it as negative space, but not in a way that meant it should remain unplanted. Rather, it was an opportunity to contain something that creates contrast and compositional balance with the vineyard as a whole. We chose Syrah to perform that function. Unlike the earnest and well-behaved decisiveness of Cabernet, its color is purplish black and its nature is wild and primordial, passionate and animalistic. Rich and savory, it deliciously casts a different perspective on all our other wines and vines.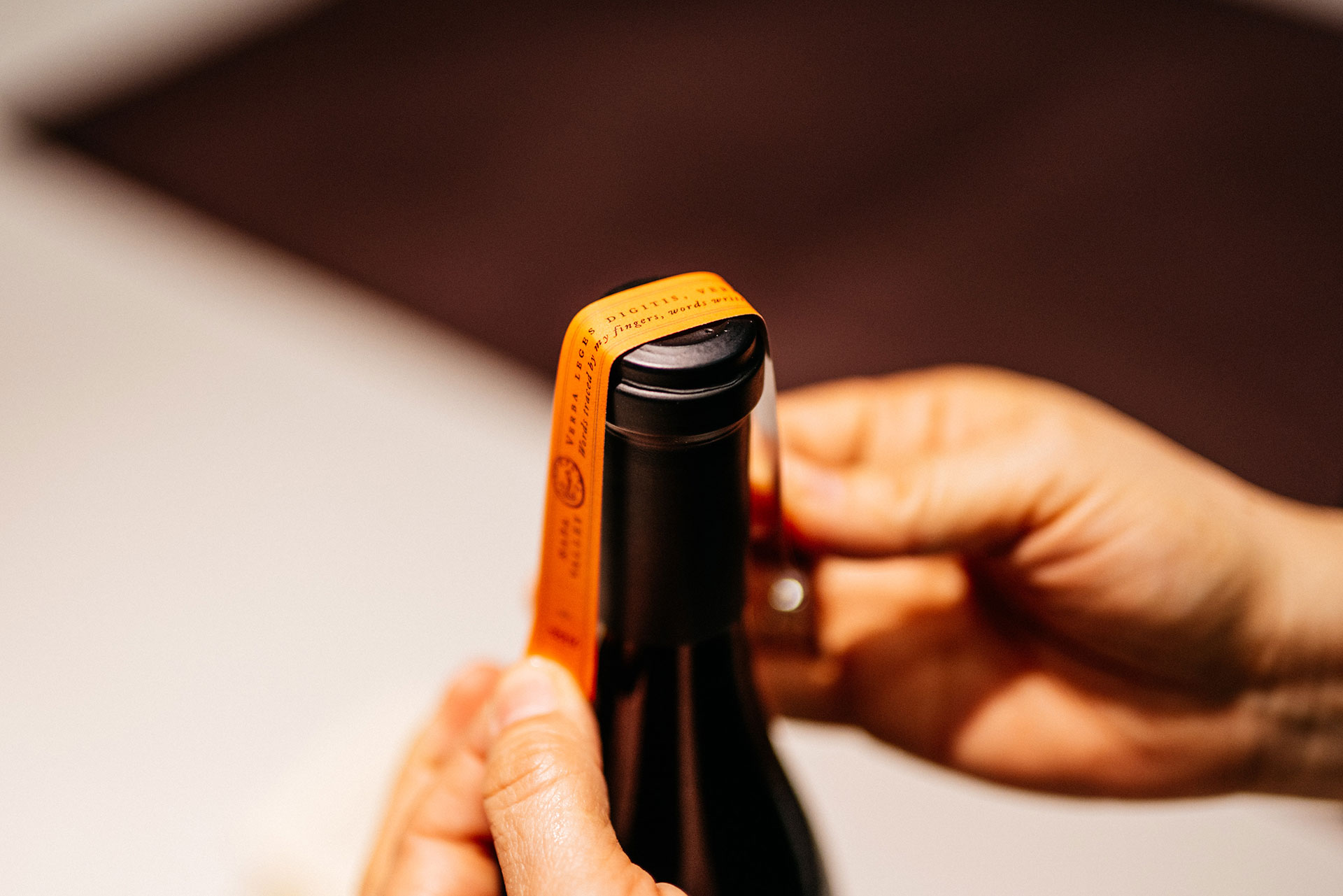 Raw Materials
The clone we planted in 2006 is Syrah Noir, known for its expressiveness in cool climates. Our climate is moderate, with interludes both cool and warm. Syrah loves the dry, stony soil in which its roots pick methodically down into the rock.
An ancient variety with its own compass, Syrah vines follow their own whims. We don't always know where they will lead us. Sometimes it acts intensely thirsty and tries to be overly vigorous and then it might inexplicably shut down. While we try to tend to this unpredictable character and anticipate its direction, just as often we are learning something new and unexpected.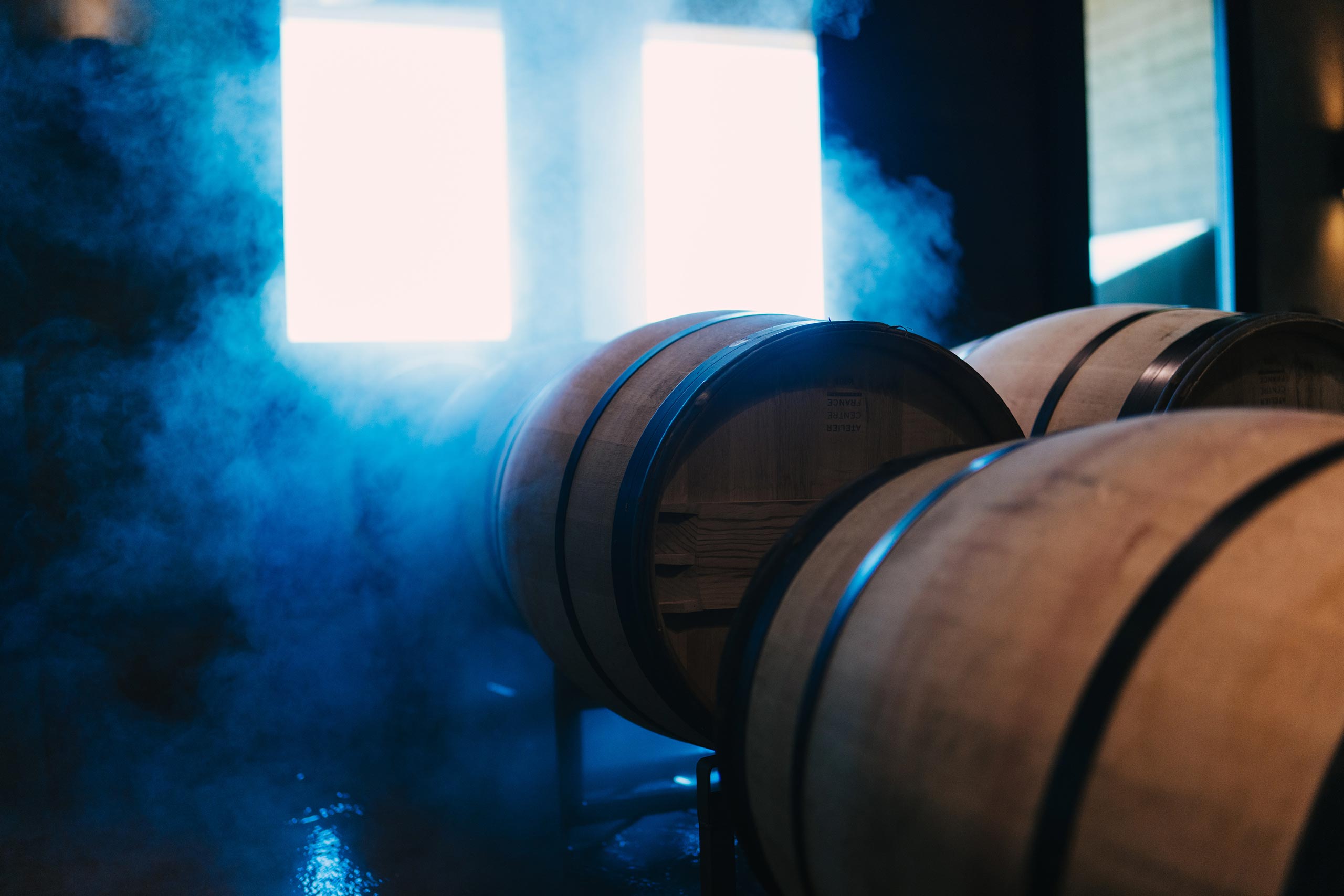 The Next Chapter
Syrah continues to be a grape that teaches us both in vineyard and in winery. Its vinification can take many directions, and we let the vintage and our own curiosities determine its path each year. Some years a portion of it might be vinified "whole cluster," which involves keeping the stems on the grapes during fermentation. Some years we might de-stem. The versatility of Syrah is perhaps its greatest asset, as it will continue to be an inspiration in our experimental nature.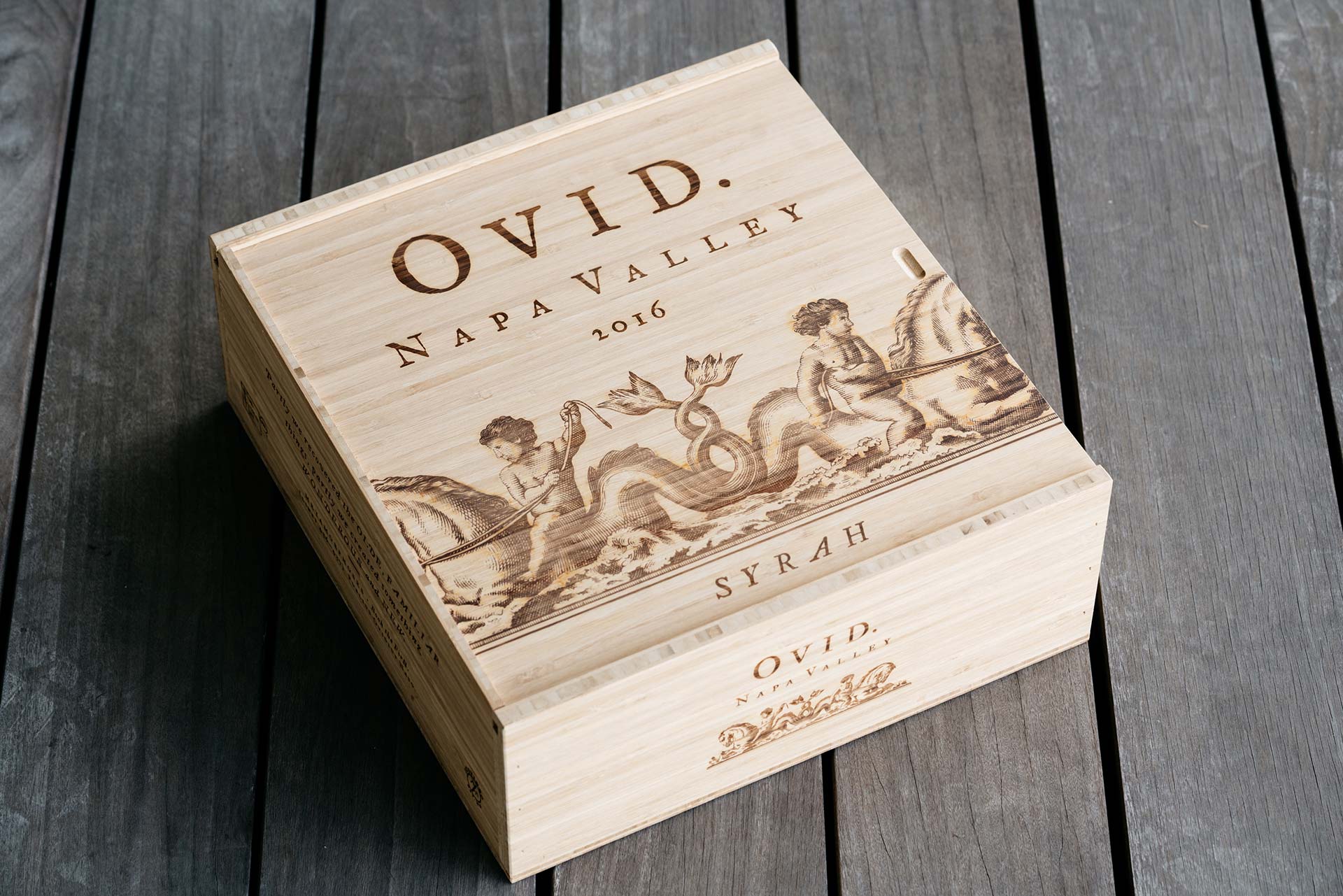 Winemaker Notes
The first wine I fell in love with was Hermitage, a massive granite hill in the Northern Rhône Valley first planted by the Romans. Considered the paragon of Syrah for centuries, it was an unusual choice given the wine's sometimes wooly, feral nature. To suss out the nature of this mercurial grape requires both trust and patience.
It has to go through its own metamorphoses in the winery. Barrels can get stinky and wild and funky, and you wonder what's gone wrong. But those notes inevitably turn into the complexities we love in Syrah: coffee and tar, roast beef and iron. That's the journey it has to go on.
No matter how circuitous the path, the result is soulful and true, a wine that recalls its spiritual origins in Hermitage but displays the warmth and generosity of its physical origin here in the Napa Valley.
"There is a purity and vibrancy to the fruit that is positively striking."
Antonio Galloni