OVID Napa Valley
The eponymous flagship wine from OVID Napa Valley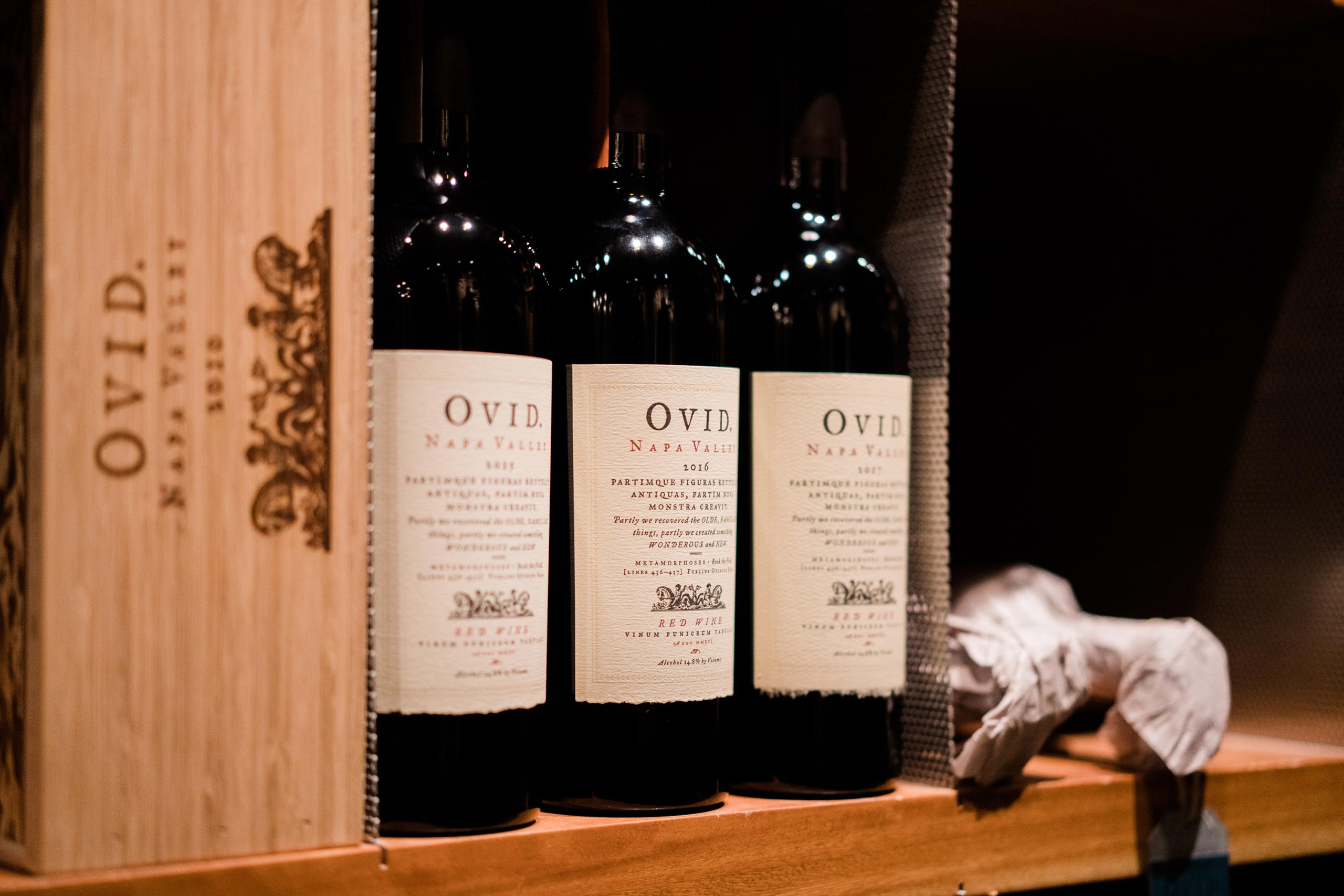 Throughline
OVID Napa Valley is our flagship wine and also our compass. In the way it embodies the tensions and intricacies of both our vineyard and philosophy, the wine guides us as much as we guide it.
Always a blend that changes subtly from year to year, OVID Napa Valley is based on Cabernet Sauvignon, which established the voice of our property while connecting it with the greater continuity of Napa Valley. Cabernet Franc, an independent and contrasting voice, provides a perfect counterpoint. Small portions of Merlot and Petit Verdot smooth edges and strengthen foundations. They coalesce to become a profound, congruous wine, whose beauties and pleasures – not unlike an epic story – lie in its depth, vitality, timelessness and complexity.
Great wines can never be fixed ideas, as they represent  the fluidity of time and nature. The evolving nature of this flagship wine registers the ongoing transformations of our vineyard and reflects openness to fresh thinking.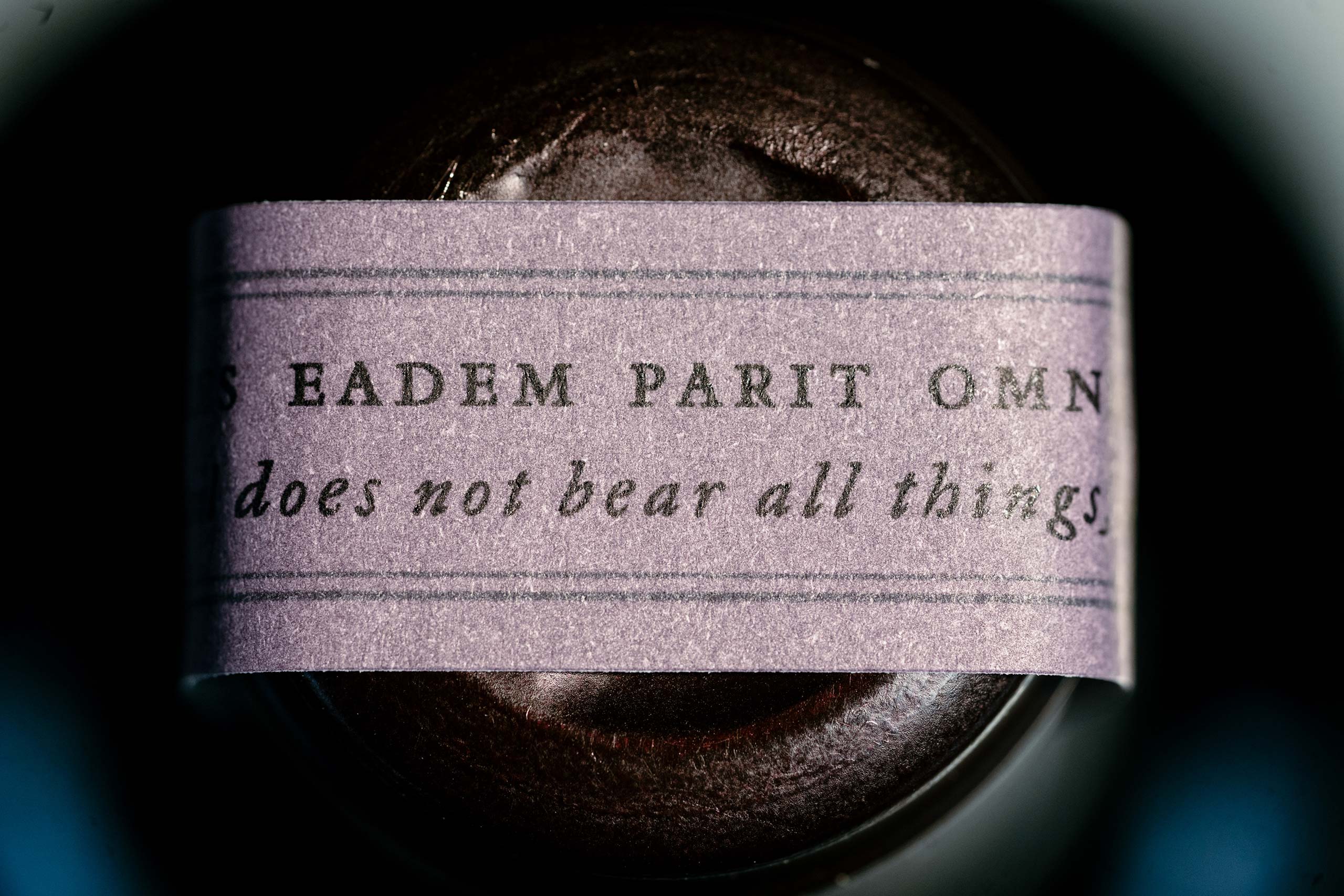 Raw Materials
The fact that Cabernet Sauvignon is the world's most popular red grape doesn't diminish its importance or greatness. Cabernet is king for a reason: compared to most other varieties, it is relatively painless to grow and natively produces an appealing, well-structured wine with impressive depths of color, fruit and concentration. It is 'the good child,' so to speak. But though good children may need less minding, they still require guidance to become well-balanced, independent and interesting adults.
Cabernet does not demand a great deal of attention. We provide it anyway. This is the difference between simply growing a grape and coaxing an enthralling story out of it. When given independence and tasked with being self-sufficient, Cabernet displays both fortitude and a splendid imagination.
With an ability to thrive in multiple environments, Cabernet is forgiving. Amongst the rock that dominates our site and in our thin topsoils, it has the vigor to grow strongly. Conversely, it can be trusted to self-manage even in the "richer" zones – where soils have evolved further from their origin in primary bedrock. To eloquently express itself, Cabernet must be encouraged to seek independence, allowed to make its own choices. This we do by limiting its resources, particularly water, irrigating just once or twice a season.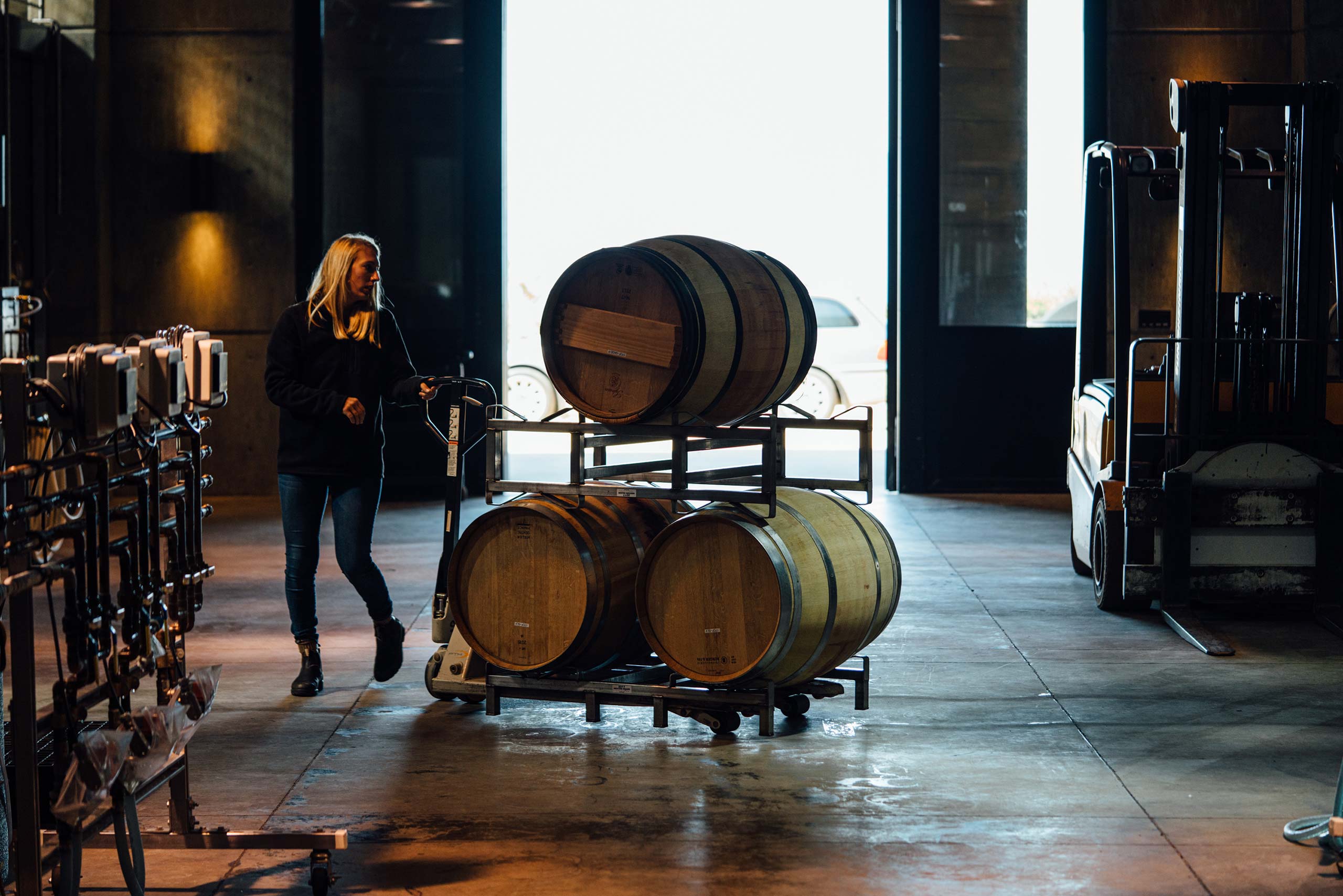 The Next Chapter
The planting of Cabernet Sauvignon in the OVID vineyard is our first and most profound experiment. Given what we have discovered of the vine and its placement here, we are expanding plantings in the conditions Cabernet Sauvignon told us it wants.
Today, we continue to explore slope and exposition on our site. The original blocks were planted on land with less than five percent slope. New plantings will sit on hillsides that climb up to twenty percent grade with northeast and western aspects. Since our topography is based almost entirely on the weathering of primary rock, the thinnest soils reside on the crowns of our hills, while the loams of any depth are on the hillsides.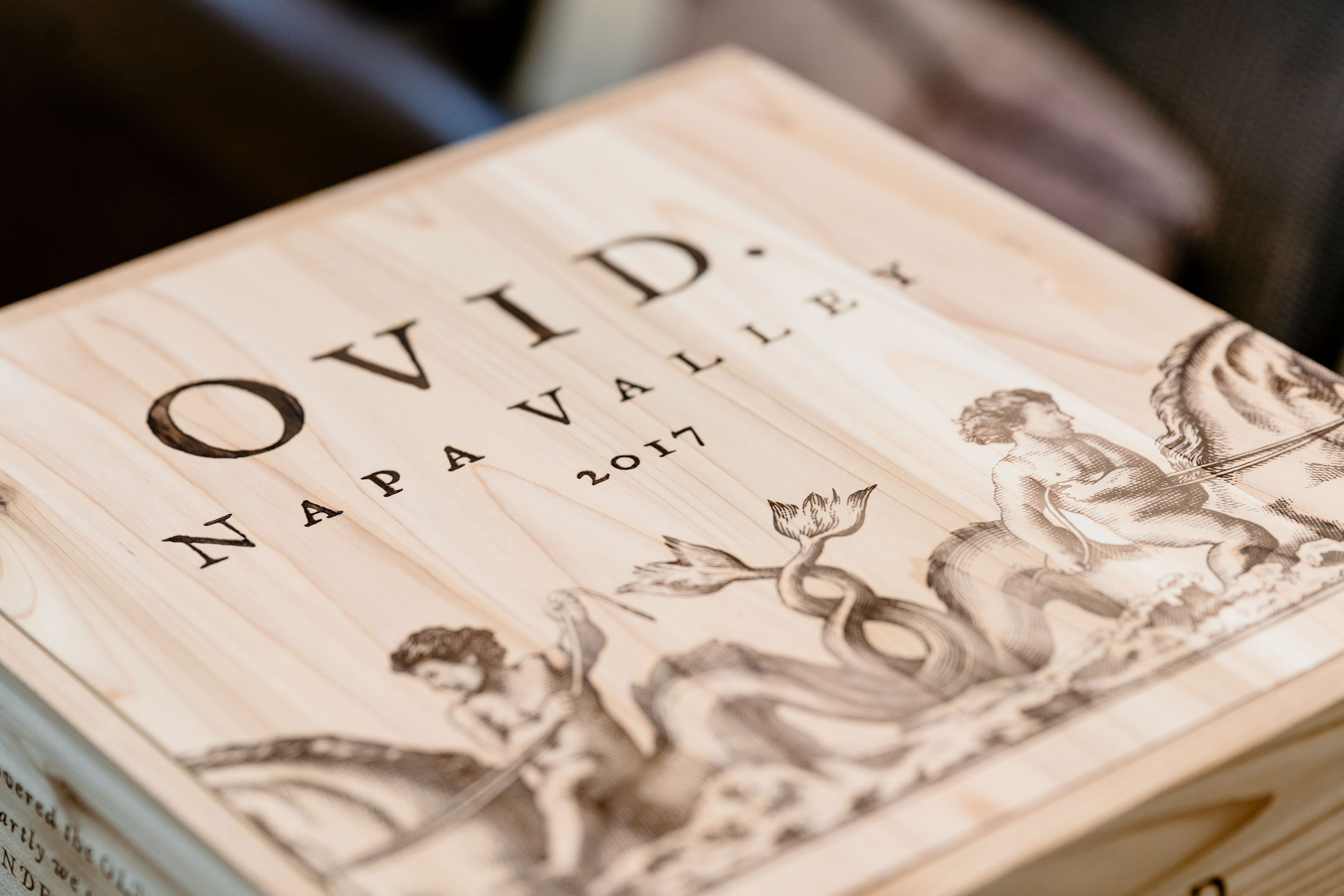 Winemaker Notes
Though OVID Napa Valley is a consistently powerful, stoic, sculpted wine with recognizable characteristics across vintages, it also encapsulates our openness as winegrowers to new ideas. We believe to become set in one's ways or dependent on formula is to lose touch with the nature of wine itself.
In that spirit, the goal of blending OVID Napa Valley is about understanding this place, not showcasing Cabernet Sauvignon. Our aim is to listen to the individual lots of wines each year after harvest and about six months of barrel aging. We look for common themes, compelling flavors, intriguing ideas and then explore each pathway to see how it plays out. Thus, the final wine exists at a meeting point between the desires of the vineyard, vintage and our own sense of the wine's ideal form.
"OVID is one of the most exciting new entrants in the world of premium Napa Valley Cabernet Sauvignon."
Antonio Galloni