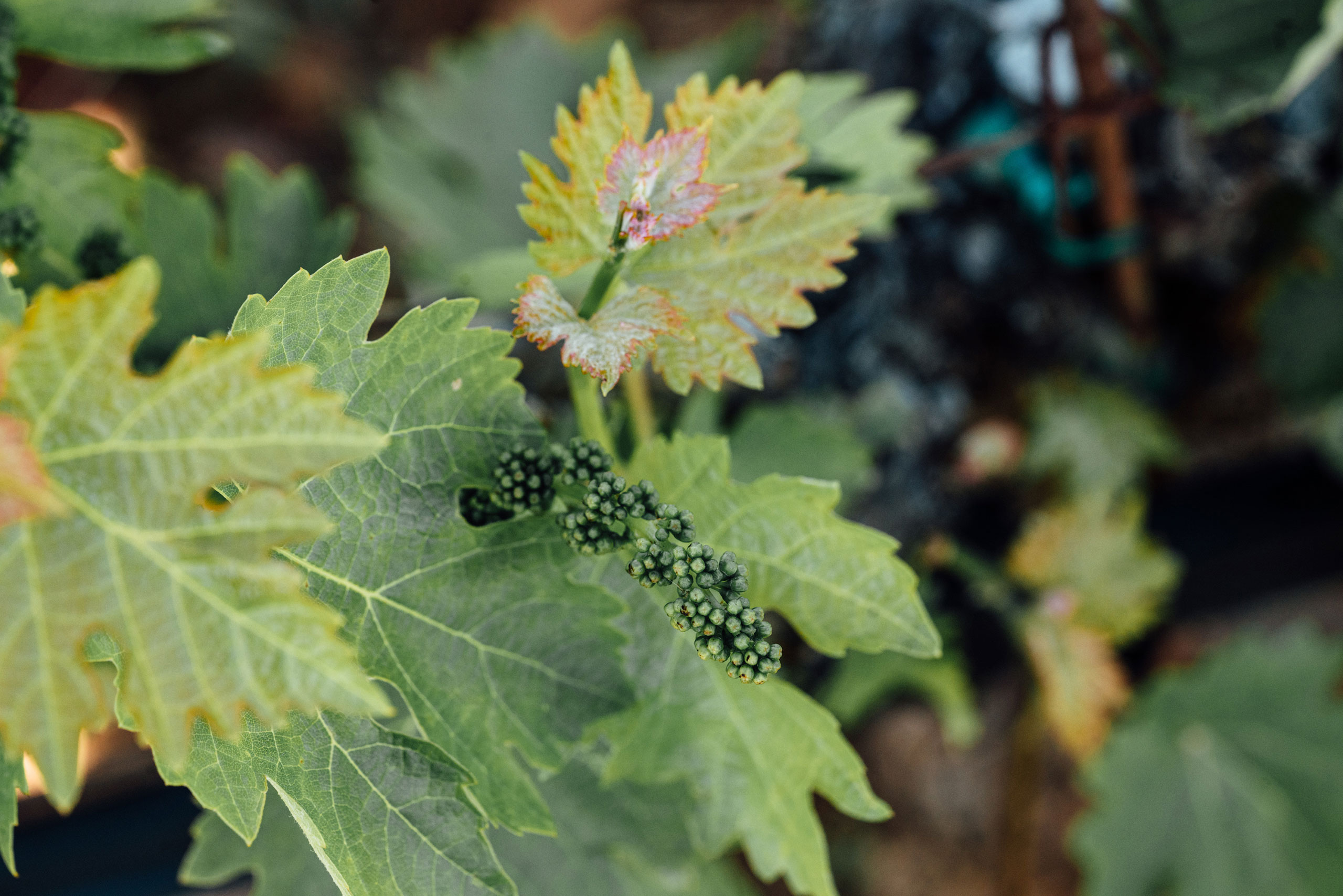 Green growth burst forth from the buds several weeks ago like an official announcement that spring had arrived. It felt as though the weather also began to sing a different tune – one of resonance and exuberance. The last rain of a very dry winter gave way to warm, sunny days. I'm not complaining. In fact, it has been pretty glorious.
Budbreak this year was surprisingly even. Our vineyard foreman, Lalo, and I were laughing about the irony. Despite the challenging winter, the vines seem to have everything they need. We've seen even shoots, which equate to good uniformity across blocks. In turn, we will be able to pick the grapes as they ripen, resulting in better wines. The best years tend to start like this – or at least the optimist in me says that.
Lalo is precise, meticulous and efficient in the vineyard. His attention to our vines exemplifies OVID Napa Valley's respect for the land. In preparation for budbreak, Lalo and the vineyard team carefully pruned each vine to its capacity for the year. The promise of their judicious work has us excited for the vintage ahead.
In the cellar, we have been busy blending. As we put the final touches on the 2019 reds before bottling, I am in awe of the richness, density and vibrancy. I can't recall a vintage of more balanced or powerful young wines. It is a rewarding feeling to see subtle changes in farming and pressing return such delicious results- a culmination of years of experimentation.
As someone who predominantly makes red wines, I am always surprised how quickly the white wines come into their own. Many of the white varieties are among the first to arrive at the cellar each year, yet have an aptitude for elegance in their youth that is truly inspiring. It was a pleasure to see it all come together when we blended the 2020 Experiment White a couple months ago. Now, with the growing season in full swing, I am reminded that harvest will be here in a blink.