Experiment White Wine
A new perspective on California white wine
Experimentation is at the heart of everything we do at OVID Napa Valley. Although we are primarily focused on wines from our own estate, each year we explore California through the lens of white wine grown by partners across Northern California. Our Experiment White wine accounts for a very small percentage of our production but is extremely important to the larger project of the OVID estate.
It exists in a rather difficult-to-define space between intellectual pursuit and soulful exploration. But while we are rightfully known as a red wine house, some may argue that the Experiment White bottling – because it is so different from everything else we do – is our most unique and fascinating wine.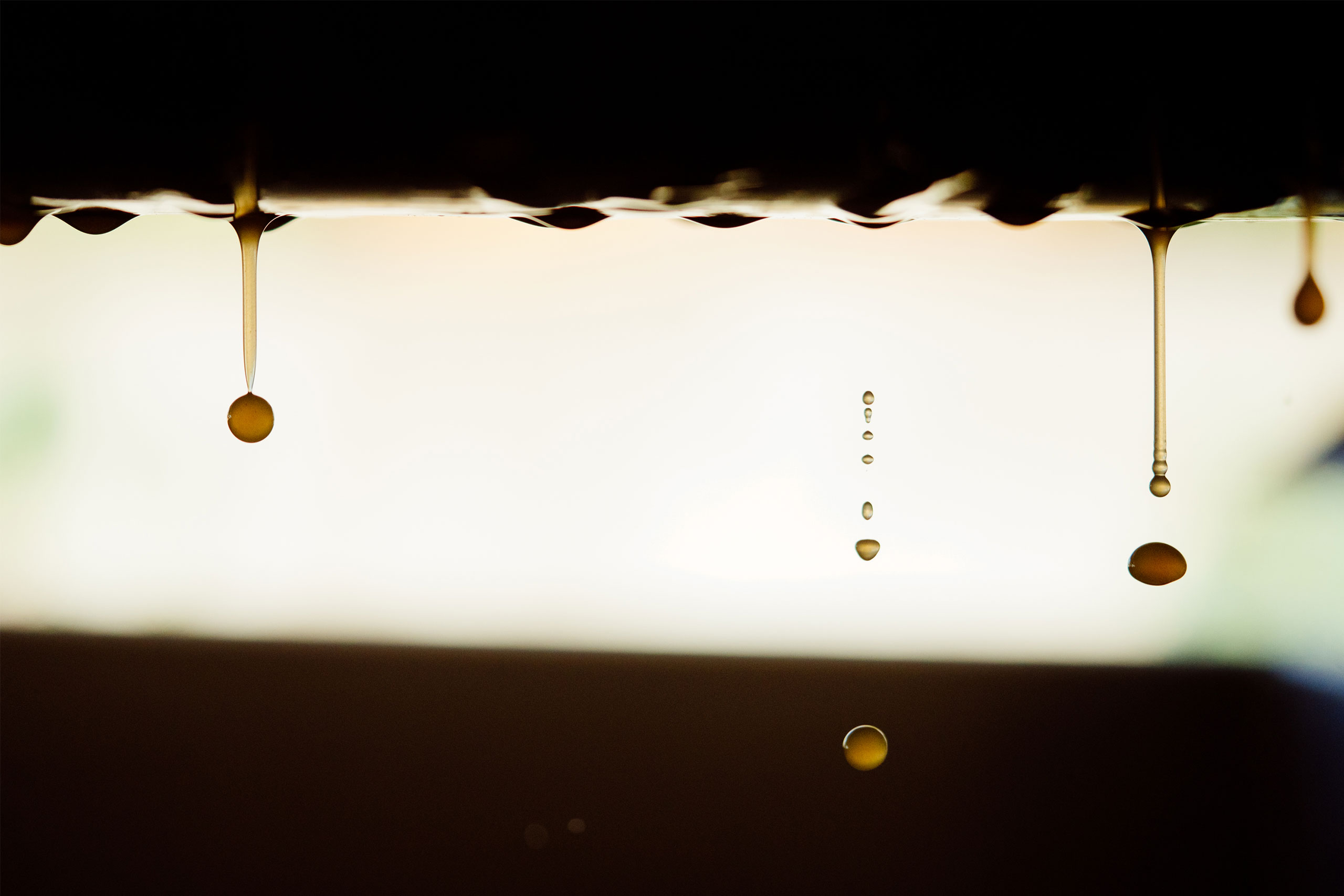 The goal of Experiment White wine diverges widely from our other releases. While OVID Napa Valley is dedicated to producing the most ravishing and complete expression of our terroir and Experiment Red wine is created to meticulously explore specific elements of the winemaking process, Experiment White wine is perhaps even more ambitious. Its aim is to create a compelling and completely novel form of California white wine, eschewing varietal analogs.
"We keep asking the same question – what would a unique and delicious California white wine taste like?" posits winemaker Austin Peterson. Such a wine, he asserts, would not be rooted in the narrow categories that American wine culture has borrowed from Europe, for example, Chardonnay or Bordeaux and Rhone white blends.
Rather, the inspiration Austin takes from Old World white wine is qualitative – tension, vibrancy, structure and freshness. "Within that framework," Austin says, "our goal is to find what is both original and tastes good. We wiped the slate clean and tried to explore what makes white wine in California great."
In a word, it must be sui generis. And to create such a wine, Austin feels no constraints based on appellation or varietal blend.
We keep asking the same question – what would a unique and delicious California white wine taste like?
Austin Peterson, Winemaking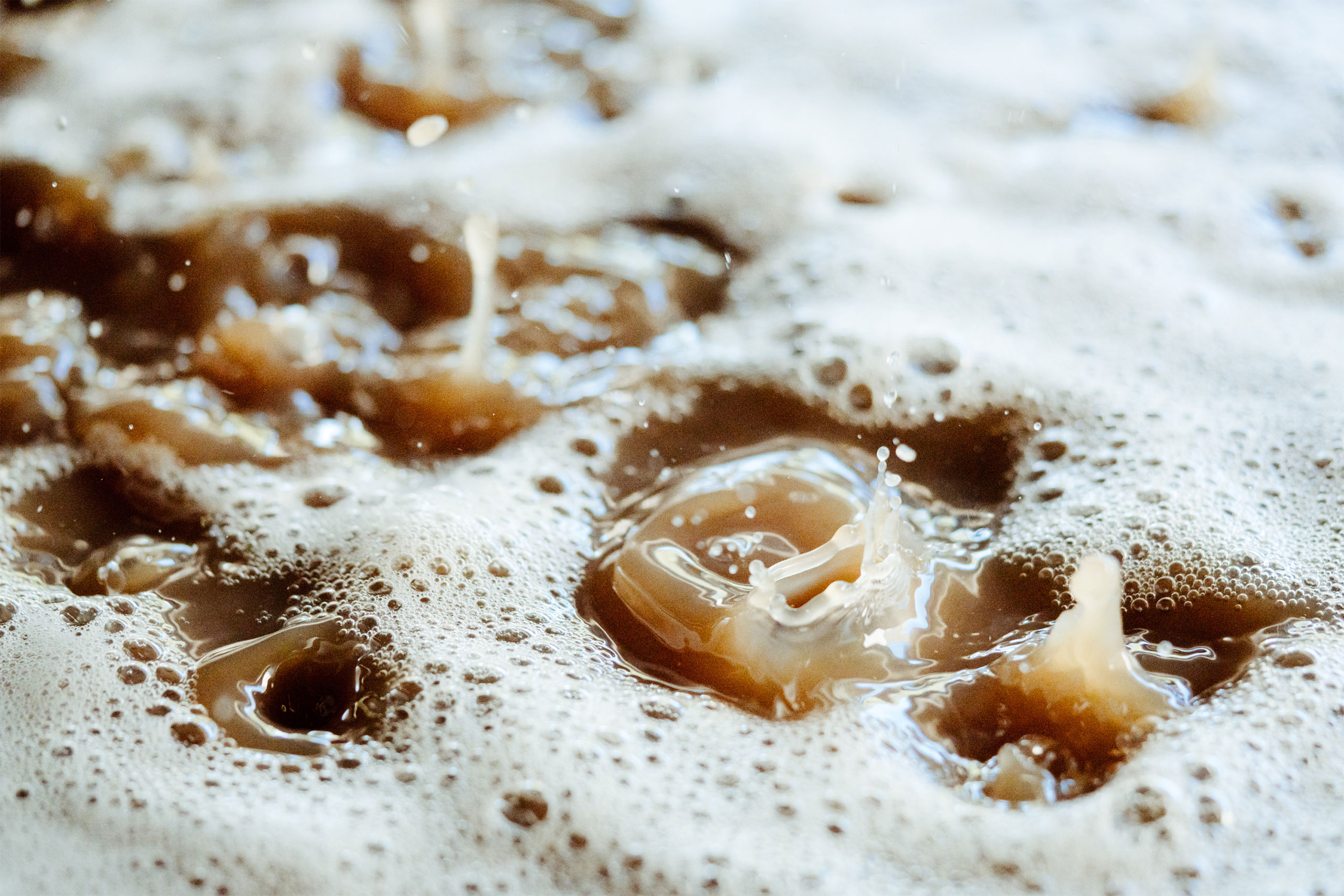 The grapes for Experiment White wine don't originate at the OVID estate, which has no white grapes planted. Indeed, very little of the fruit comes from Napa Valley. But what guides Austin's search is not specific grape varieties. He doesn't have a shopping list.
Instead, he sets his compass by vineyard, exploring specific sites he finds interesting for any number of reasons – soil type, exposure, elevation, farming method. If he finds the site compelling and it produces white grapes, he might try to contract some fruit. And he's willing to drive far afield to find such vineyards, traversing the eastern Sierra Foothills of Calaveras County to the deepest reaches of Sonoma County.
Likewise, the blend of grapes can be as numerous and diverse as Austin sees fit, from Albariño to Viognier. The blend changes from year to year. And true to the wine's name, the winemaking always involves some experimentation, as Austin is constantly exploring the impacts of factors like fermentation style and cask size. Then rigorous blending trials are held, as the wine seeks to discover its ideal form.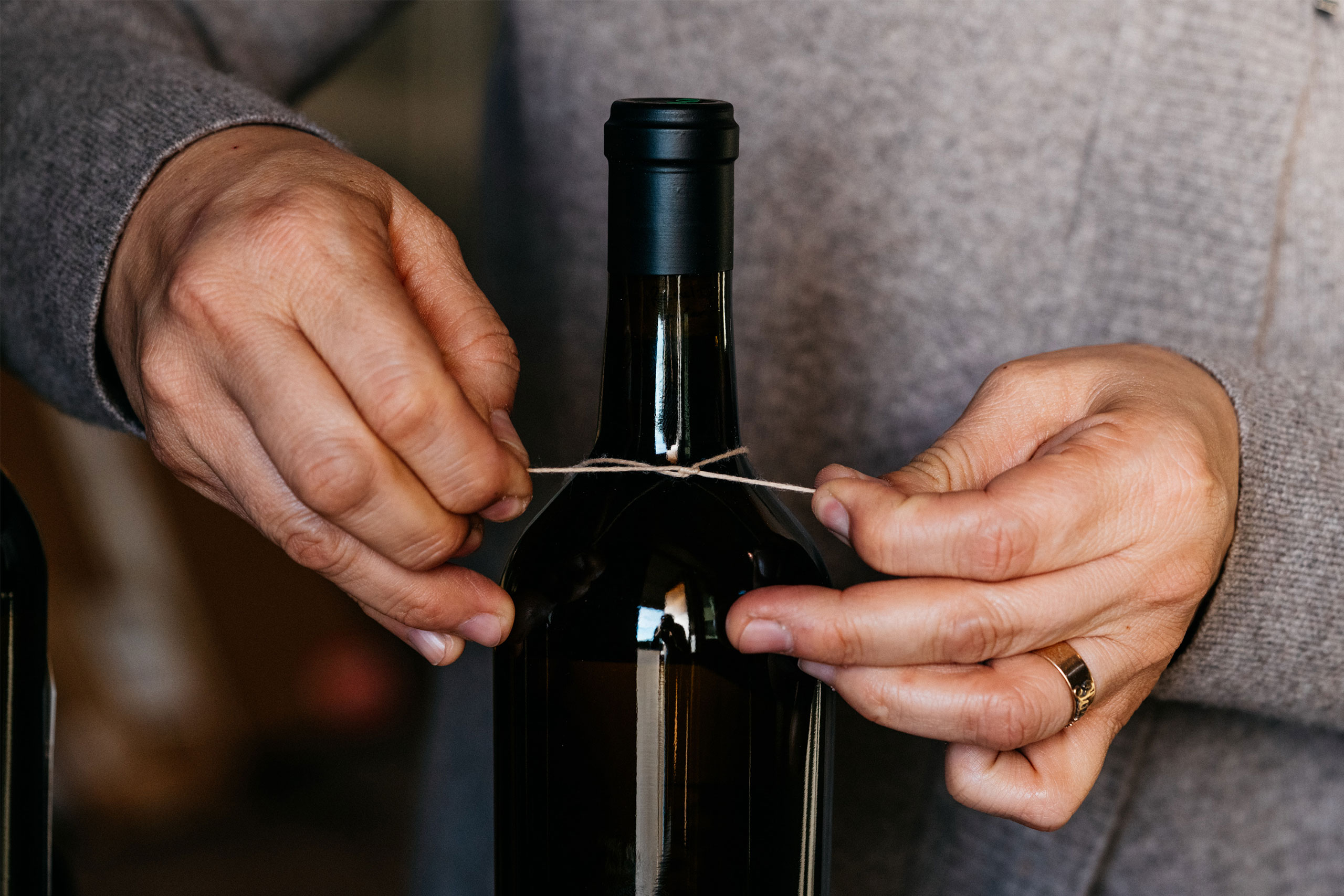 The 2021 White Experiment is quite different from its predecessors. It's the first year to involve fruit from an intensely gravelly site in the Dry Creek area of Sonoma, a vineyard whose owners are practicing far-reaching biodiversity, planting native plants and hedgerows to attract all manner of life to interact with the vines. There's a new variety, Semillon, this vintage. And some of the fermentation is taking place in large 600-liter barrels.
Tension may be one of the qualities Austin always wants to animate the wine, but one could also say that a sort of philosophical tension is already baked in: between the inherent desire to angle toward a final, consistent blend and the rather open-ended Zen notion that "the path is the goal."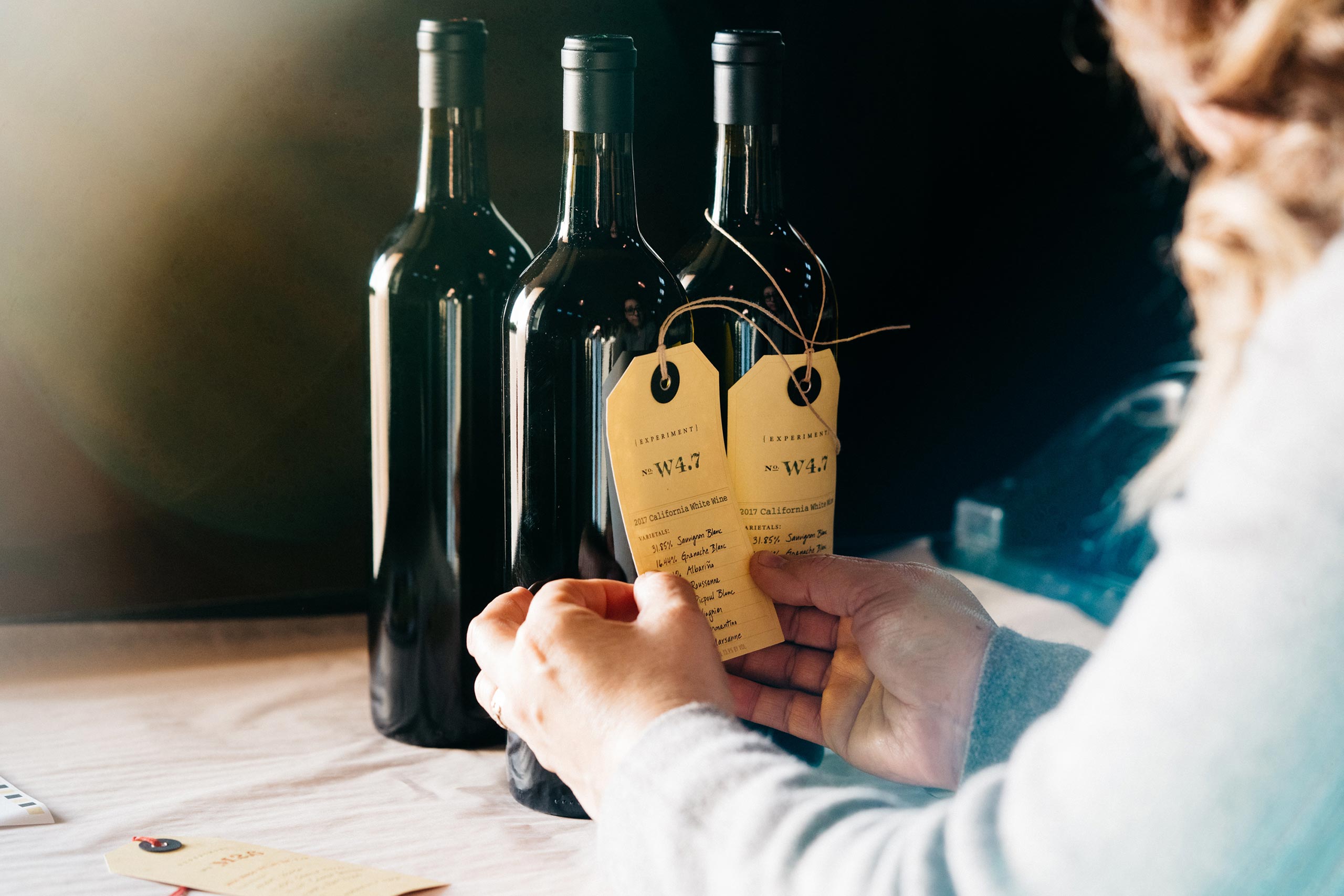 "Each year we refine what we're doing, and I'm hesitant to say we have an answer, because every year it evolves," Austin says. "In many ways, I don't even want to ever reach a conclusion."
An experiment is usually held up as a means to an end. But in the case of Experiment White, it may instead be a means to continue: to go on exploring our vast California wine landscape and the inspirations it produces. And, of course, it's wonderful to have a vibrant, delicious wine to pour our thirsty guests.