Hexameter
A peak expression of Cabernet Franc
Great wines, like so many of the best things in life, tend to result from a mix of ambition and serendipity. Besides being flip sides of the same Pritchard Hill coin, our two flagship reds, OVID Hexameter and OVID Napa Valley, brilliantly illustrate this dichotomy. While OVID Napa Valley was born into greatness, Hexameter earned its lofty status via the more circuitous route of the Experiment program. OVID Napa Valley is the wine we came here to find; Hexameter is the wine that found us. As such, they complement each other beautifully while embodying everything we hold dear as a winery.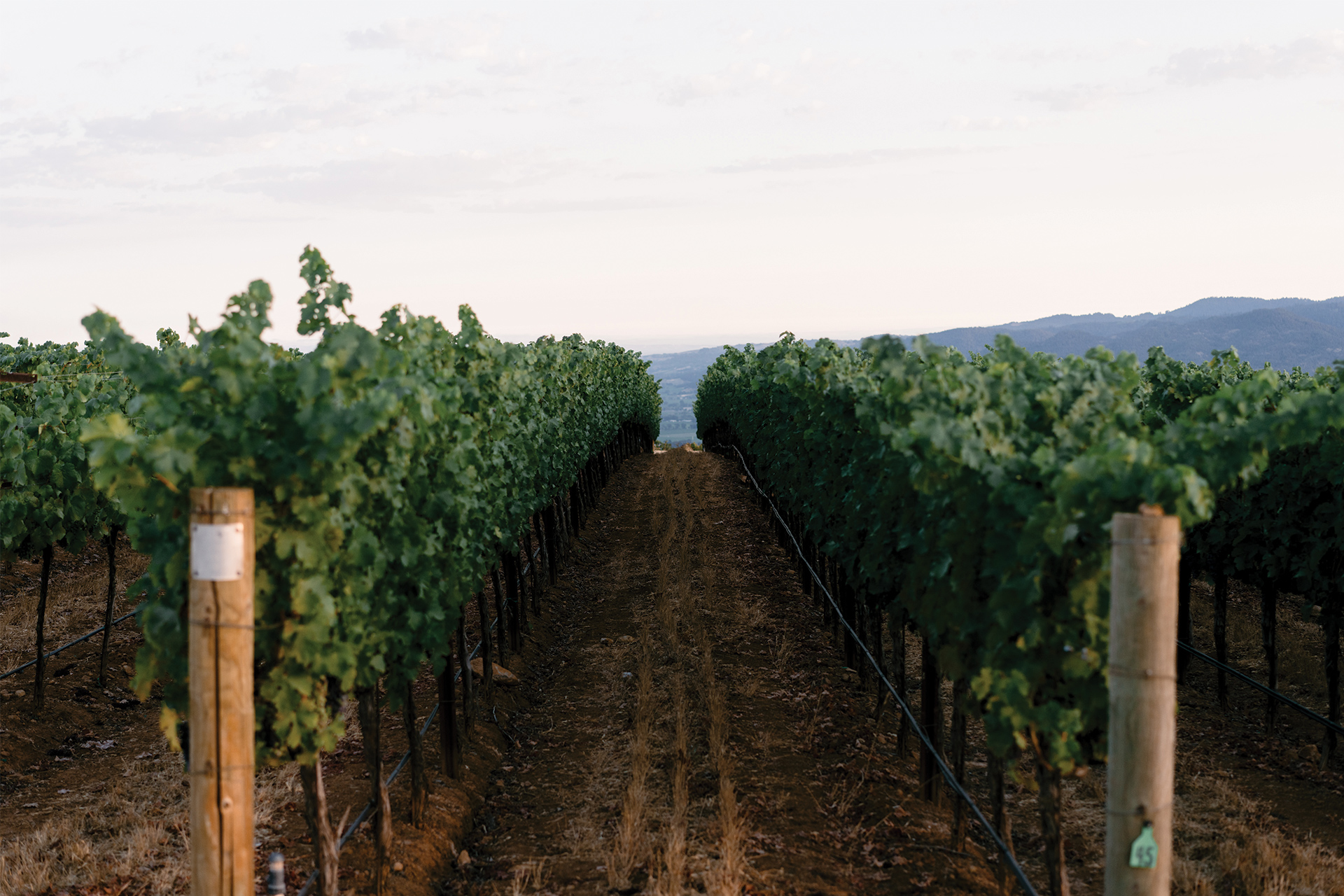 Both wines are products of the same soils and expositions that make the estate vineyard such a dynamic site. The primary point of divergence between the two is that OVID is a wine based on Cabernet Sauvignon, and Hexameter is anchored by Cabernet Franc. Of course, the two grape varieties are related – Cabernet Franc is a parent of Cabernet Sauvignon. In this case, the offspring is the reliable and knowable, yet majestic and consistent being, while the progenitor is more unknowable, wild and mysterious.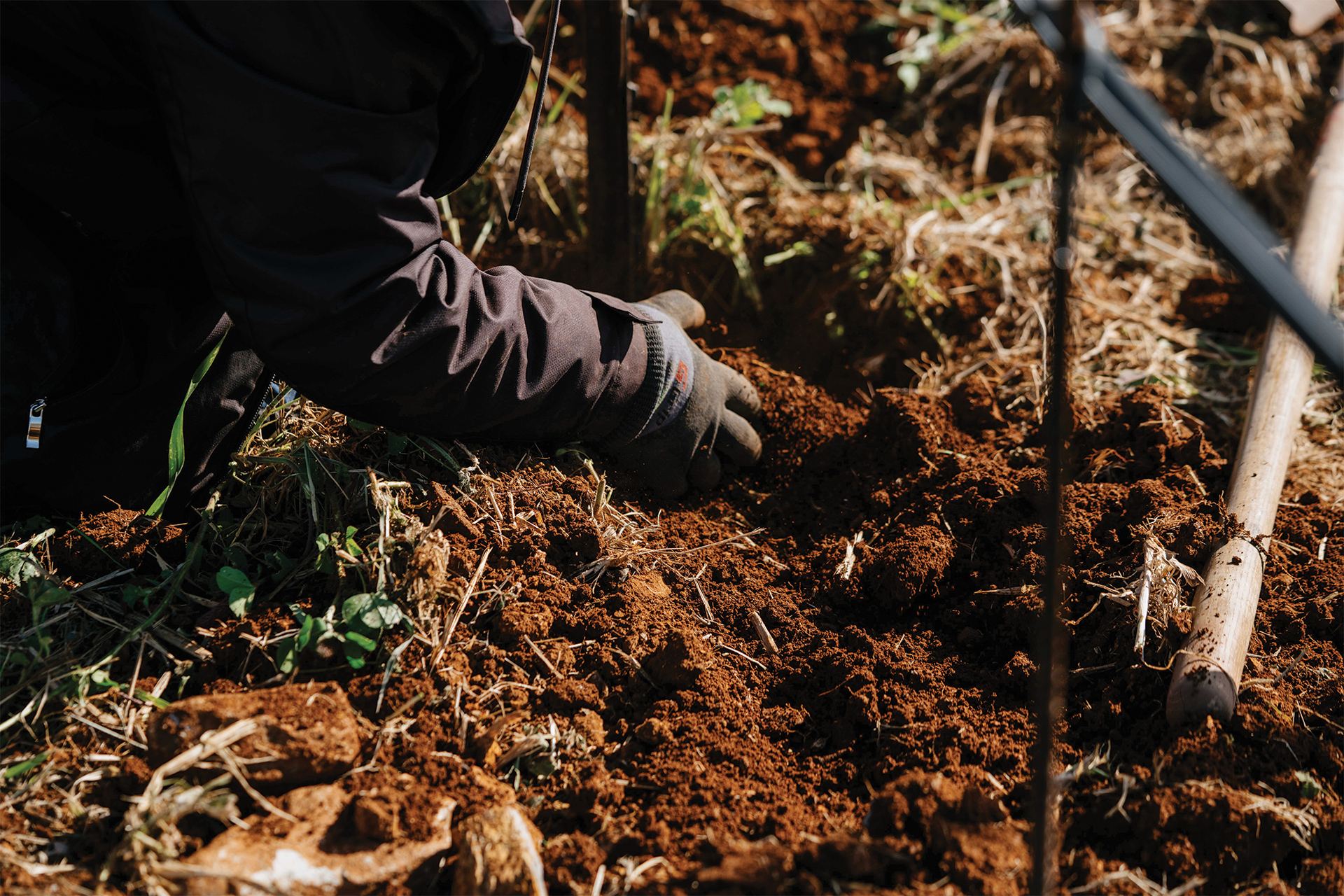 We farm with the intent to make world-class wines from our site, but we also farm for discovery. You never know what might be incredible or singularly different until you put it in the ground and vinify the results. We hoped and were confident that the proven soils of Pritchard Hill would produce a Cabernet Sauvignon-based blend as OVID. But with finicky, unpredictable Cabernet Franc you never know exactly what you'll get. In our case, however, even the precious young vines produced perfumed, vibrant wines of ethereal transparency. "With the Cabernet Franc being so beautiful, it was hard for us to ignore," our winemaker, Austin Peterson, has said. So he created a blend to capture this surprising and unusual expression. Hexameter is that wine.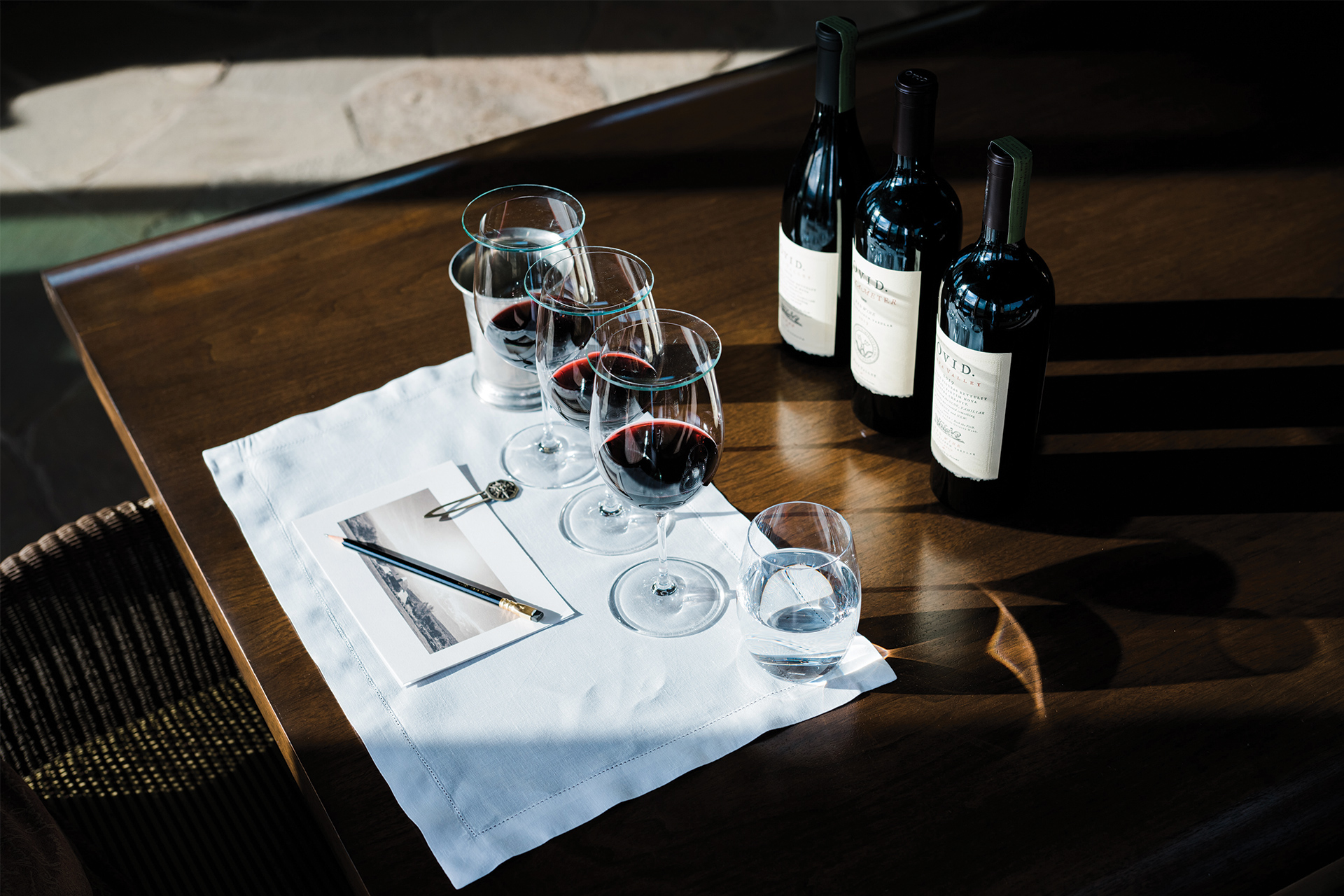 All the best elements of this site come through in a stunning wine that dazzles from start to finish.
-Antonio Galloni
While Hexameter's innate quality is apparent, that hasn't stopped top critics from rhapsodizing about its uniqueness, transparency, and grace. In Vinous, Antonio Galloni proclaimed that Hexameter "shows just how stunning Franc is in these rocky red soils… All the best elements of this site come through in a stunning wine that dazzles from start to finish." Jeb Dunnuck observed "the rare sense of elegance and purity [and] flawless balance" that make Hexameter "a heavenly, singular wine." Over several vintages, both connoisseurs have assigned Hexameter stratospheric scores that cement it as an icon wine in its own right.